Tweet
NLJUG - Pre Conference
Today we have de pre conference of the NLJUG and I am attending the Serverless deep dive by Bert Ertman.
This blog post are my notes on the talk. Done for myself but you might like it too.
Serverless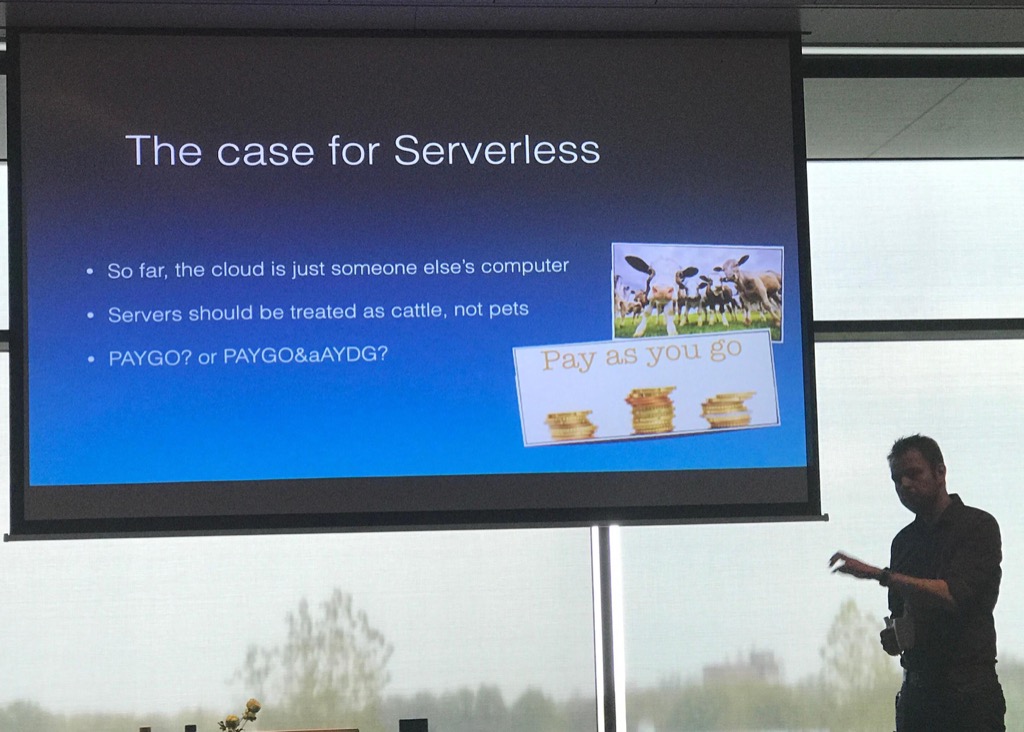 IAAS is probably not cheaper than running everything ourselves.
We are movingmore and more to not owning everything but renting and paying as we go.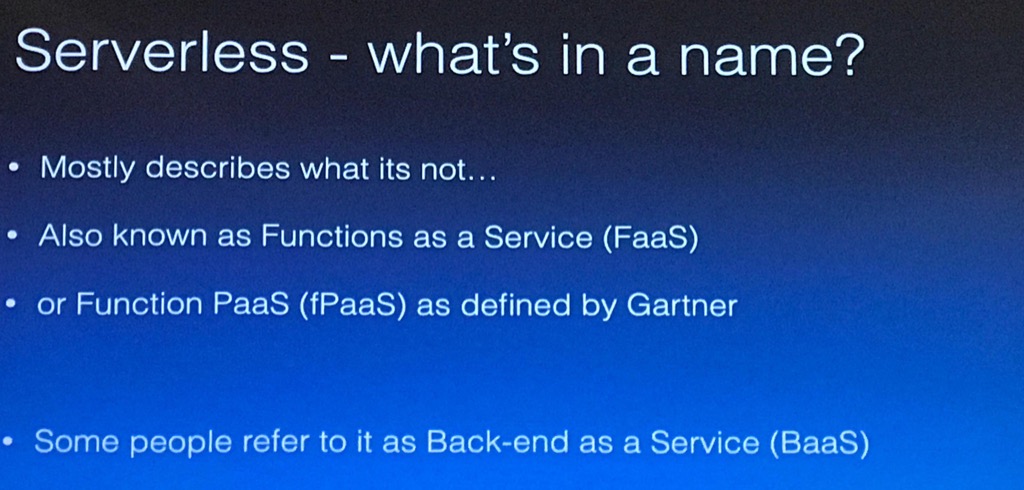 Serverless manifesto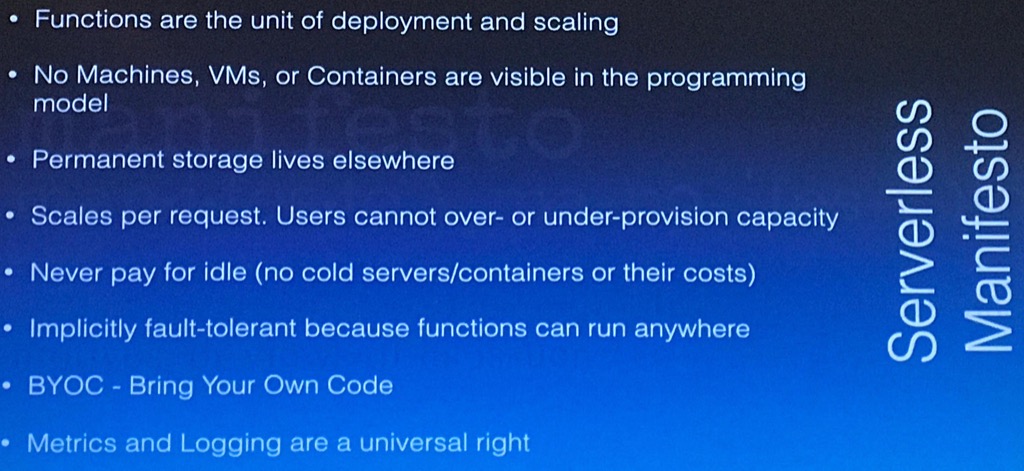 Startups running on their own hardware often have trouble scaling. With Serverless you do not have to worry about it.
portability and lock in are certainly issues because there is not yet a de facto standard yet.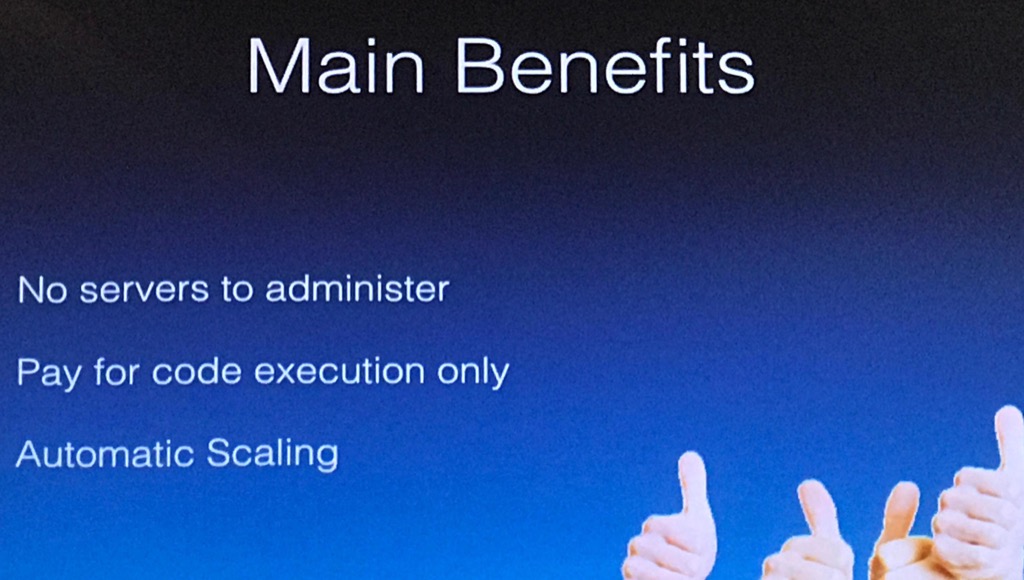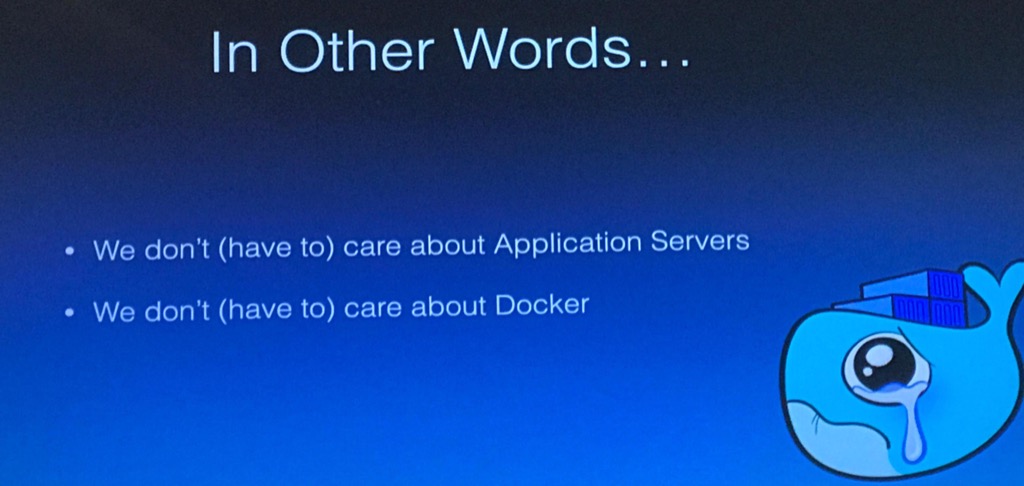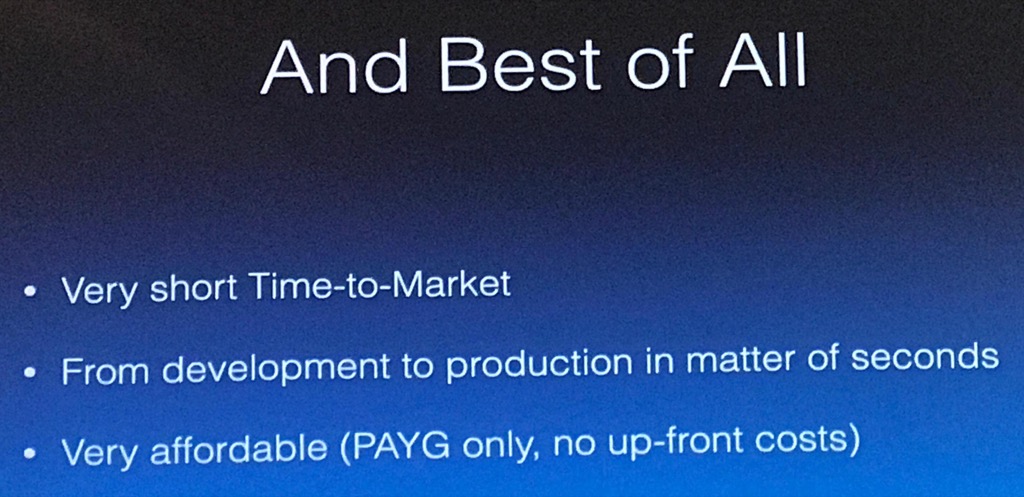 FAAS - Another look
functions are first class citizens
run your code
isn't that PAAS?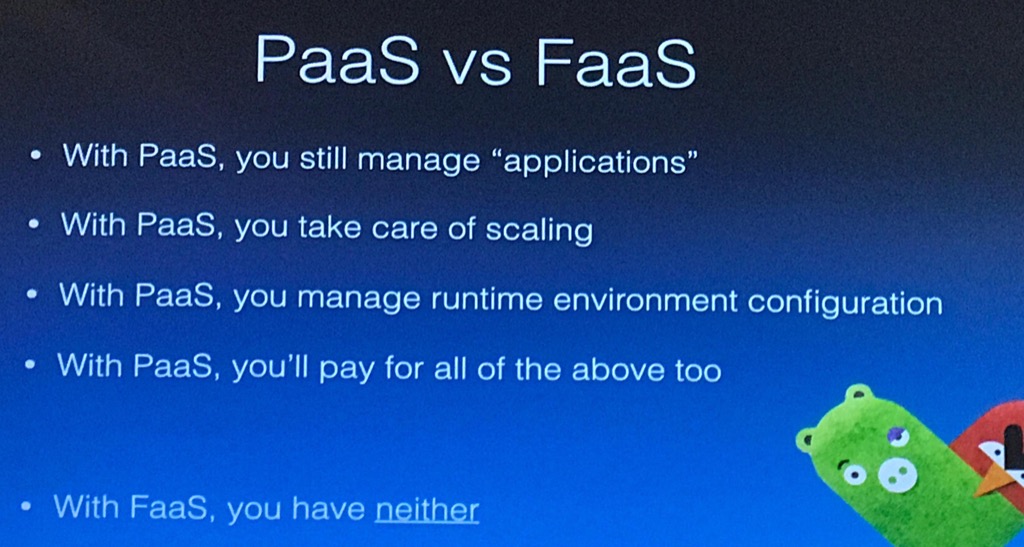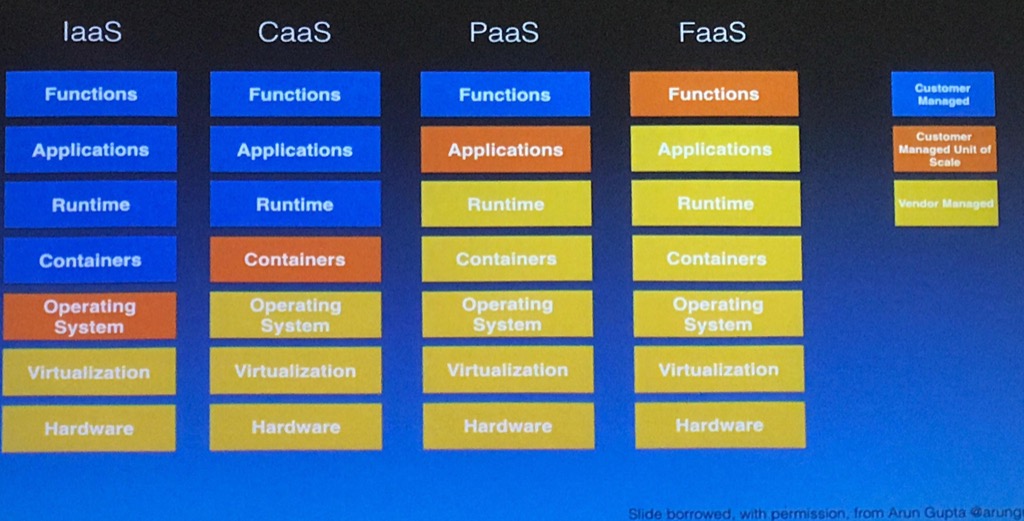 Implementations
AWS Lambdas
google CloudFunctions
Azure Functions
IBM Bluemix
fn opensource by Oracle and as they call it "Serverless re-invented"
AWS Lambda
2014
event-driven
lots and lots of cloud services available
Aws compute types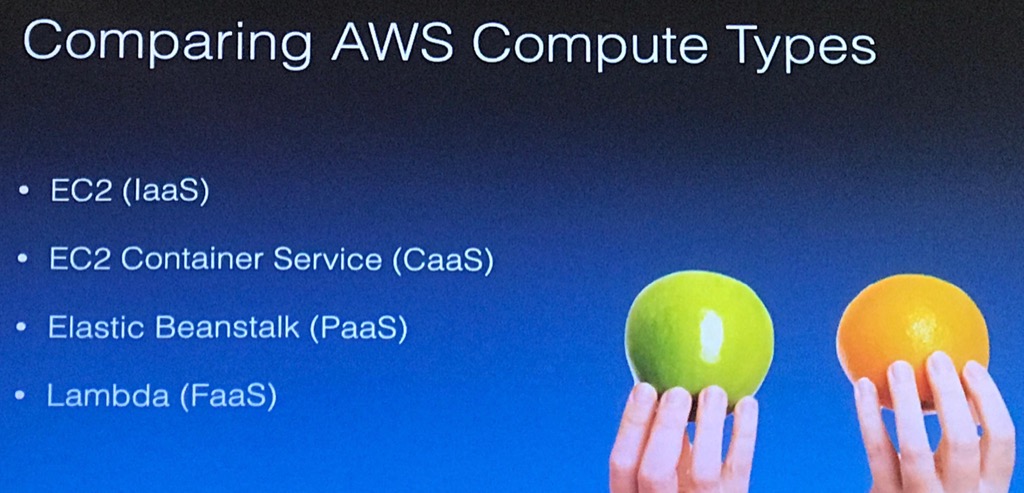 Event sources
Because of strange names a bit of translation.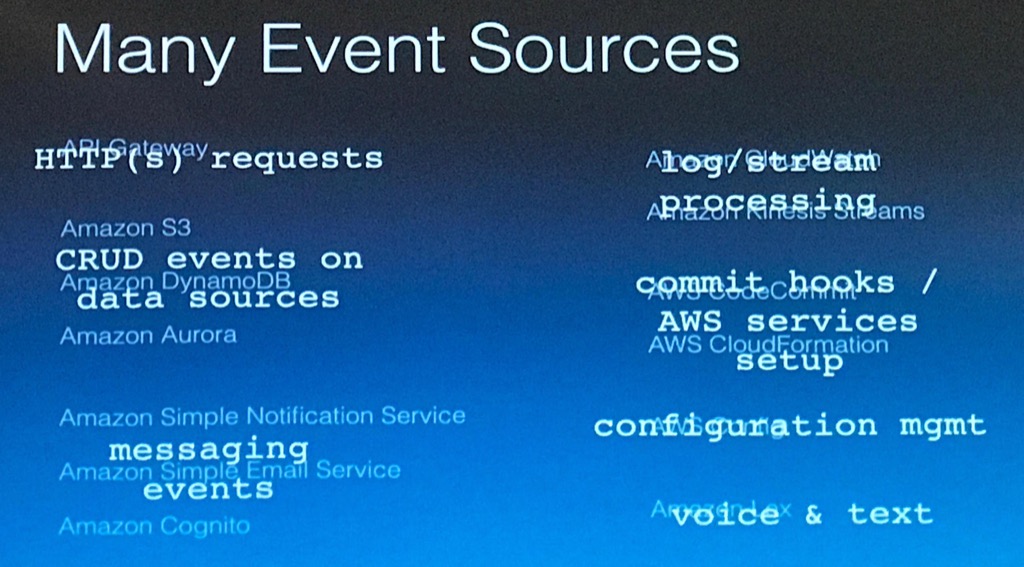 Rethinking traditional Architectural Concepts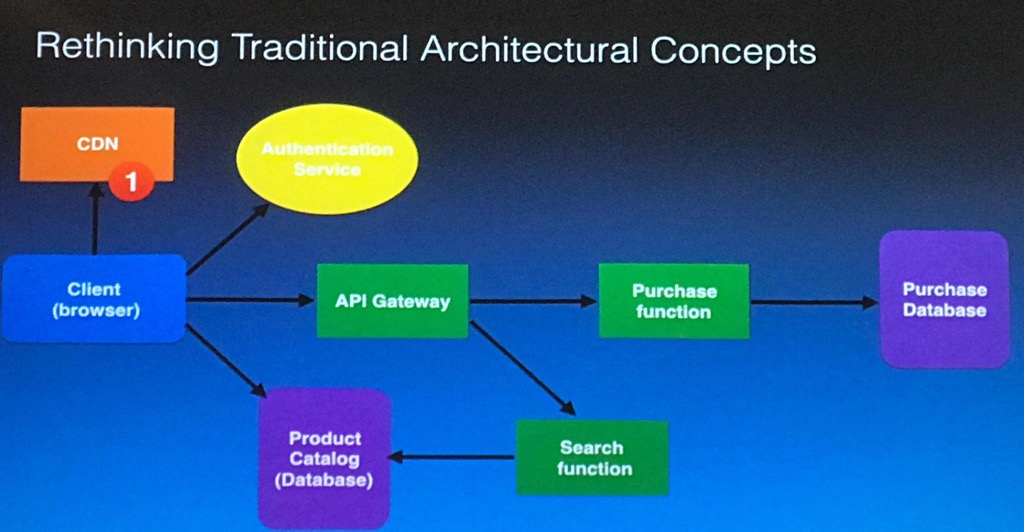 just because you can tranform from traditional to serverless the question is still should you? The answer is not always yes!
Serverless > FaaS
Bert gives some demos.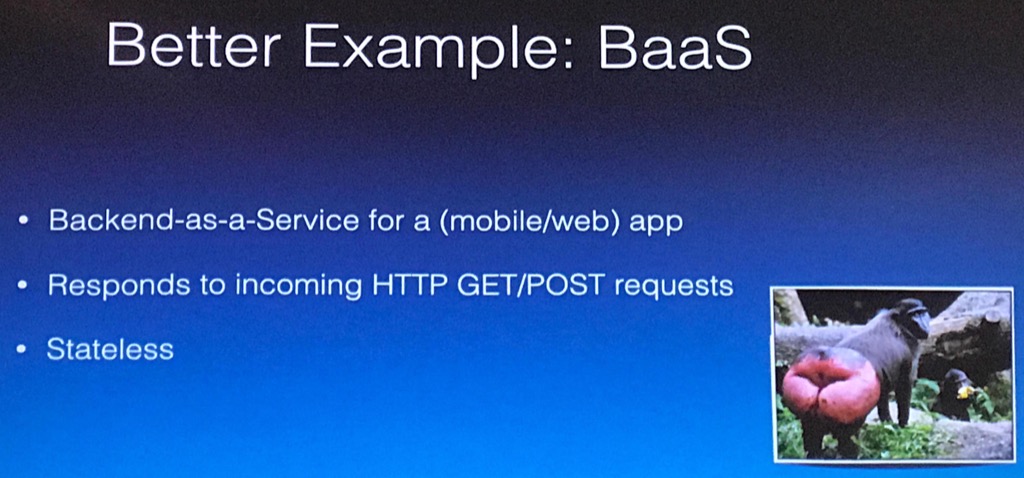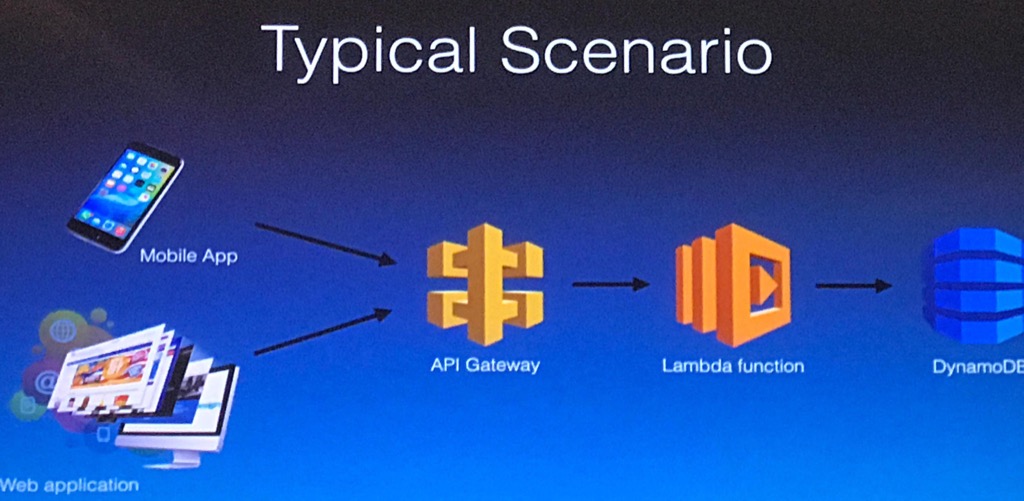 API Gateways are often just renamed ESBs. They are often beasts and a high learning curve.

swagger config files help a lot

Is a Function a Microservice? Because a function does one thing and one thing well.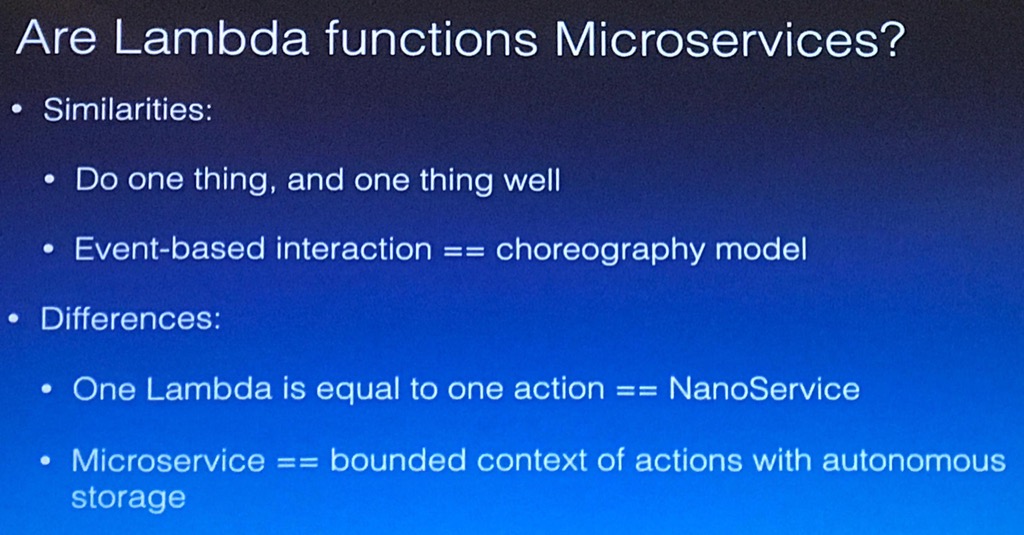 function composition is difficult
SAM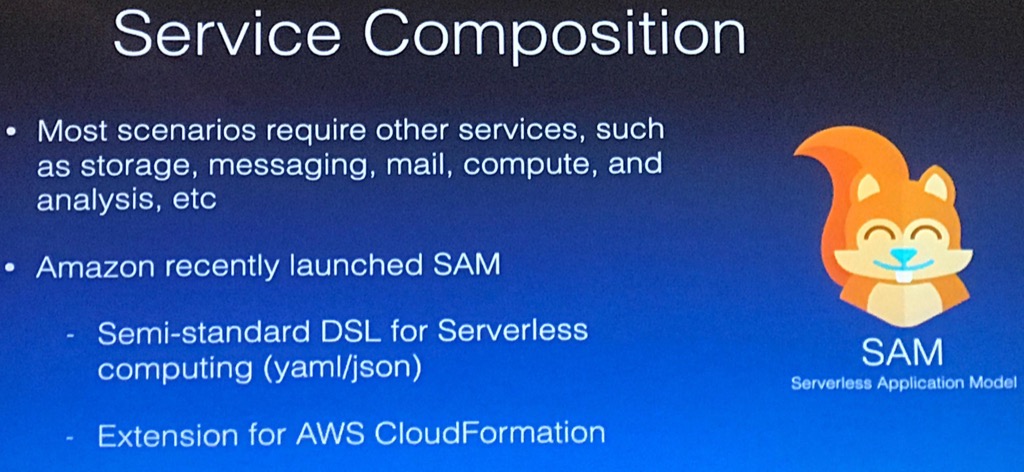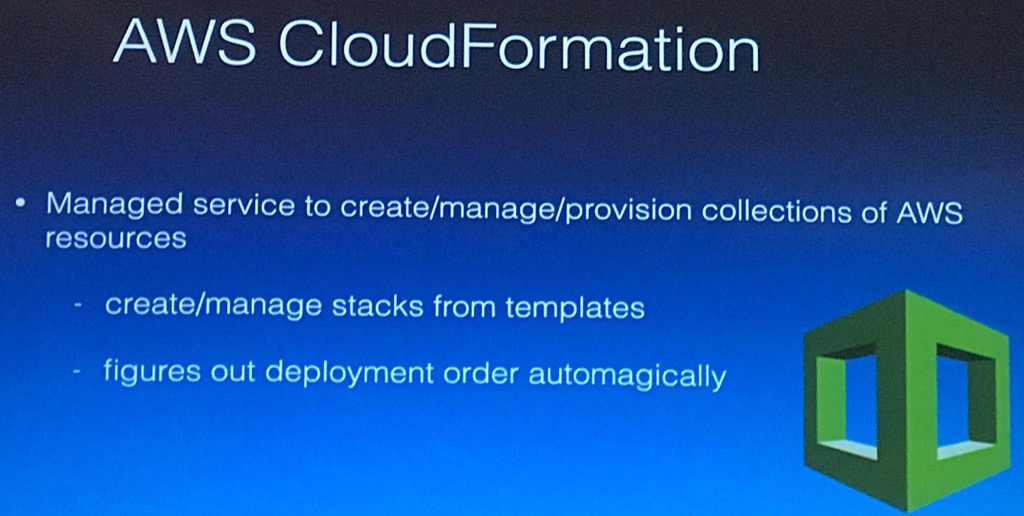 Demo time again based on the above.
serverless.template is a project file in json for the SAM config
This file is still very difficult to write because of a lack of good documentation.
Other use-cases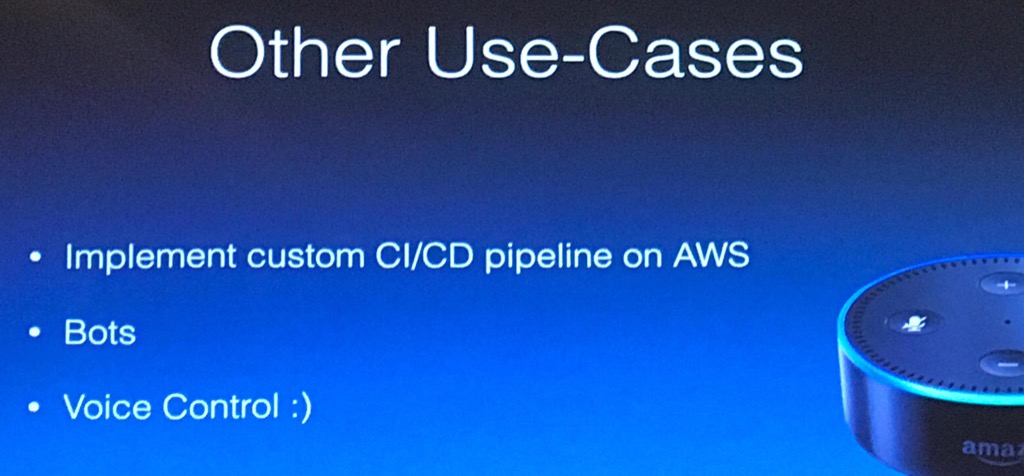 Alexa demo!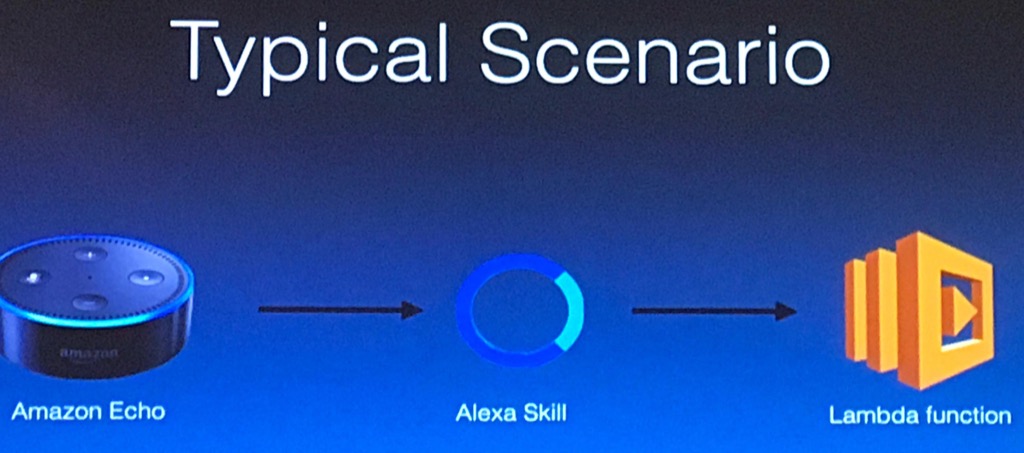 Cool 😎 demo
Money
Alexa skills and lamdas can be monetized
Going beyond hello world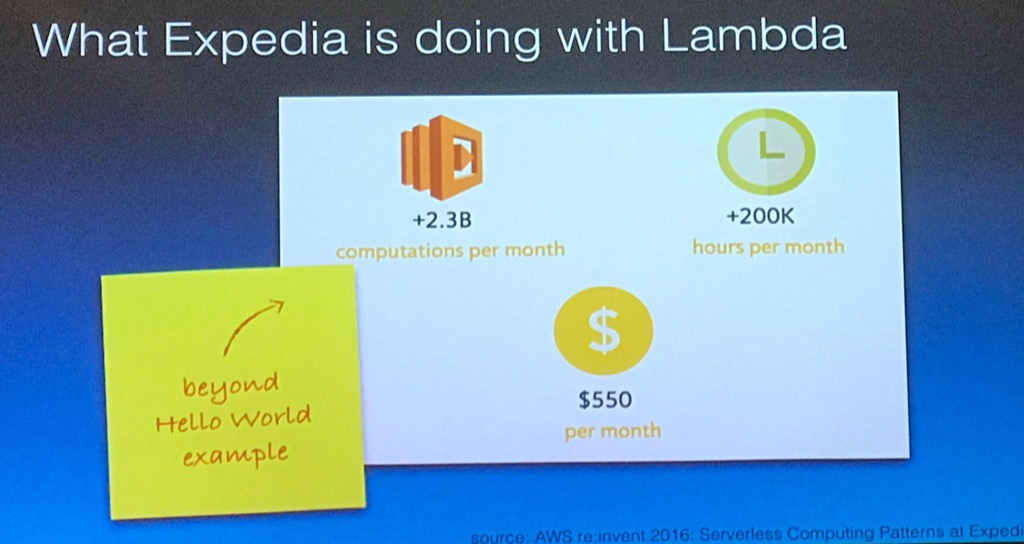 tips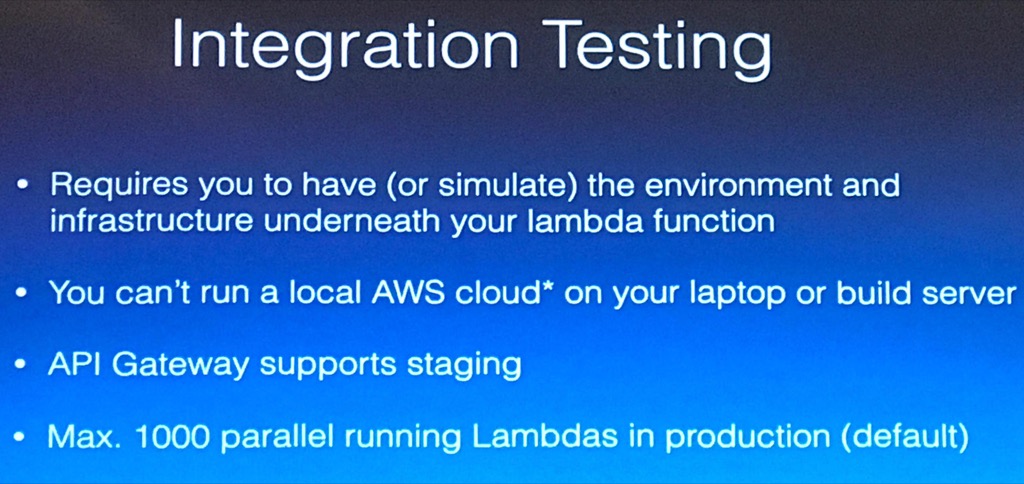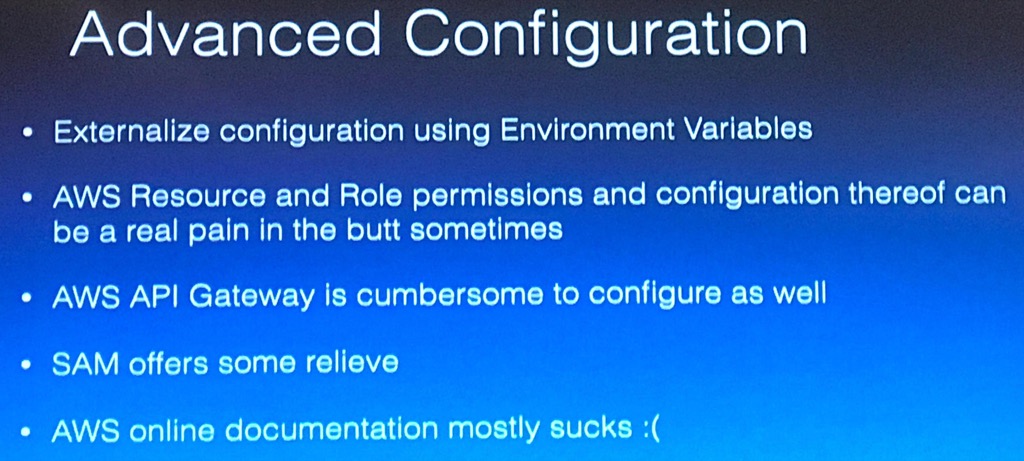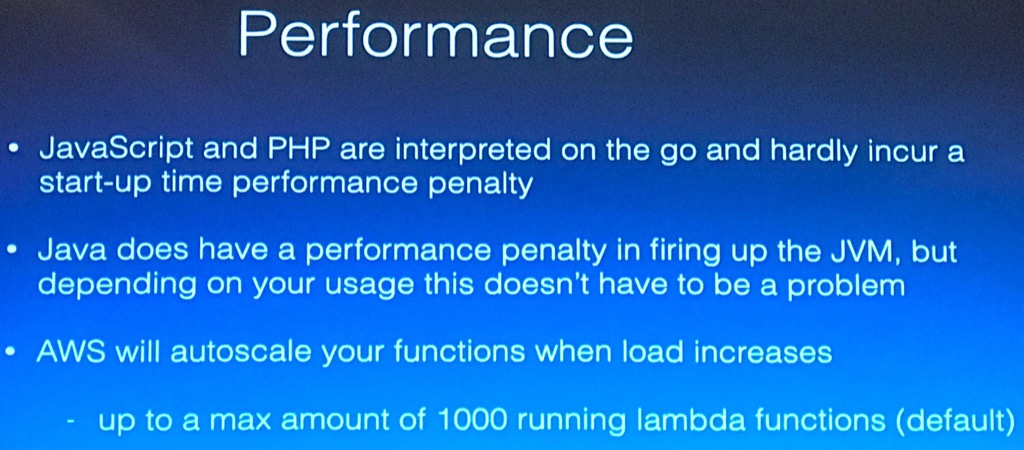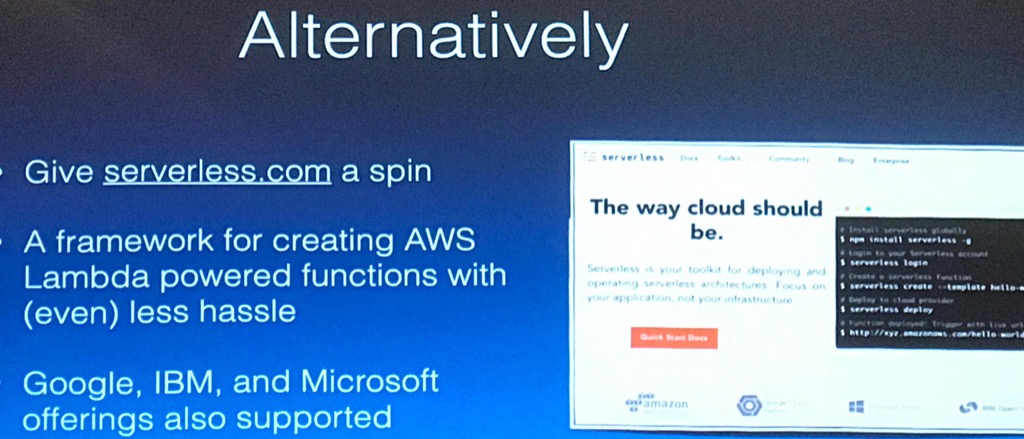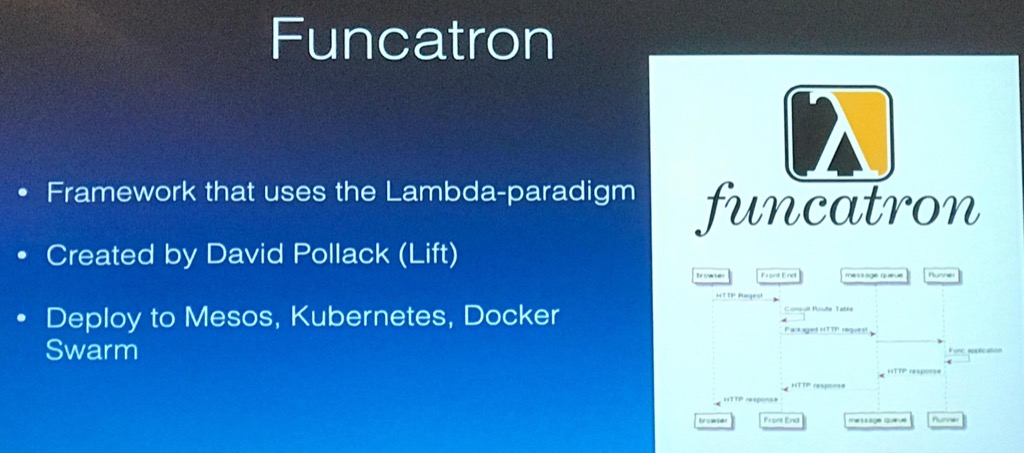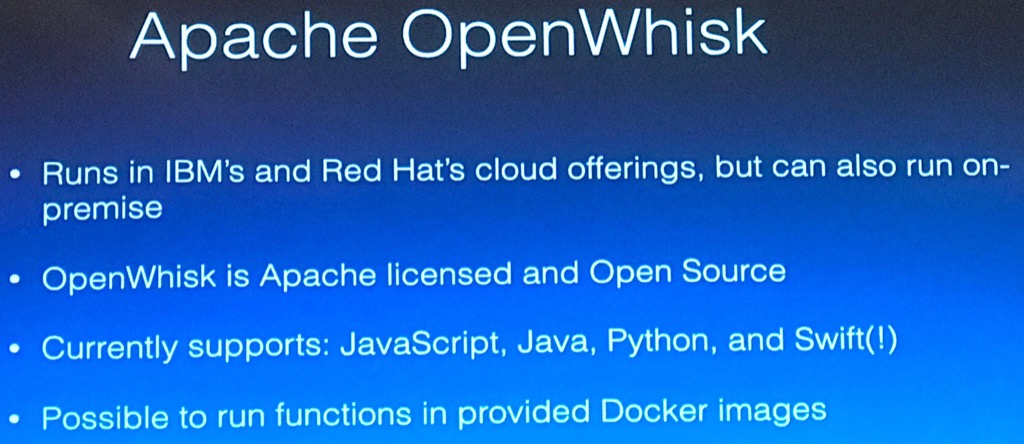 Drawbacks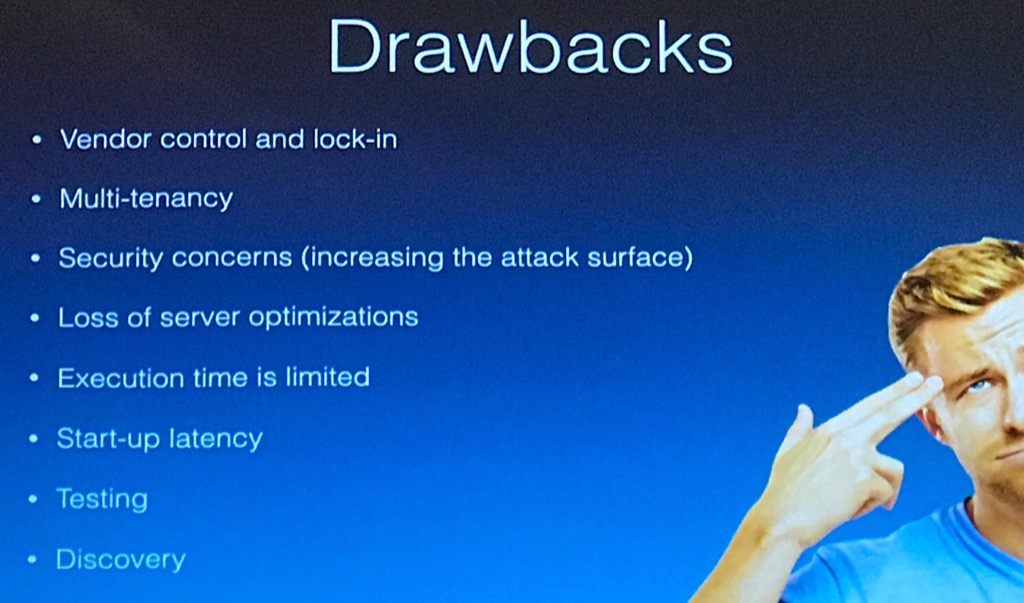 Summary