Tweet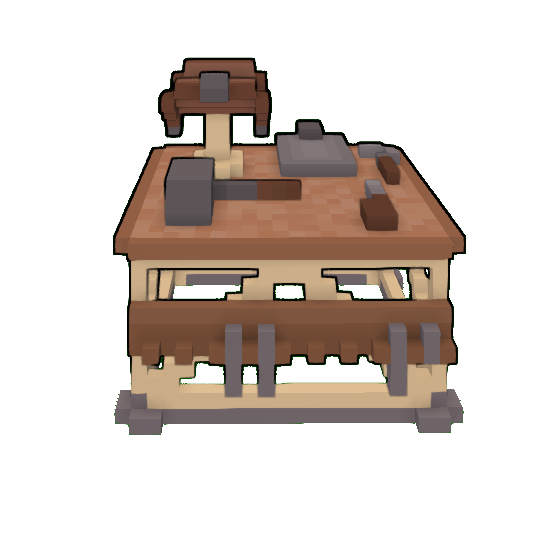 In this tree part blog I will show my exploits into creating a 3 in 1 workbench.
It is going to be a homemade table saw, disc sander, jigsaw table.
I was planning to add a router to it too but I want that one to stay "mobile" and I don't have a spare one lying around 😄.
This blog was inspired by this blog about creating your own portable monitor.
As I need to do some sawing and routing for this project and I want to do it all myself, I also wanted
to create my own workbench to do this with.
I have lots of tools in my shed and some of them double through inheritance and gifts.
I was inspired by some movies on the internet and I thought I had all the tools needed to do it.
Read more about it in this blog…
Wanted and needed
In order to create my 3 in 1 workbench I need to have:
Wood
Screws
Jigsaw
Router
Sander
circular saw
As my shed is not te largest in the world and I also need to store 4 bicycles in there I need to make the workbench compact and storeable.
The Monitor project mentioned above was the straw to start making this table. I've wanted a saw-table for a long time as I want to be able
to fabricate my own stuff without having to depend on a store to saw the parts for me.
So here it goes.
Saw table
Well in order to create a saw table I needed a… wel a Saw table. Uhh right…
I love to improvise and this screamed improvisation to me.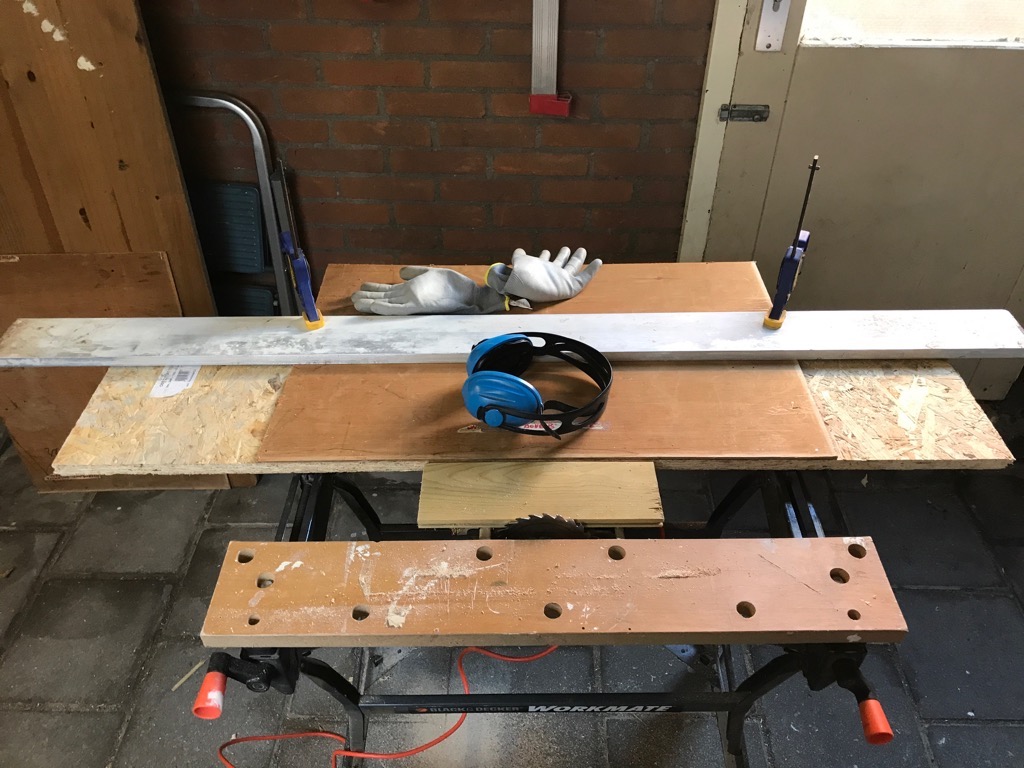 After some rearranging and hacking of my Workmate I fabricated a workable saw table. So start sawing…
First try…
Here is my first go at creating the box for the workbench….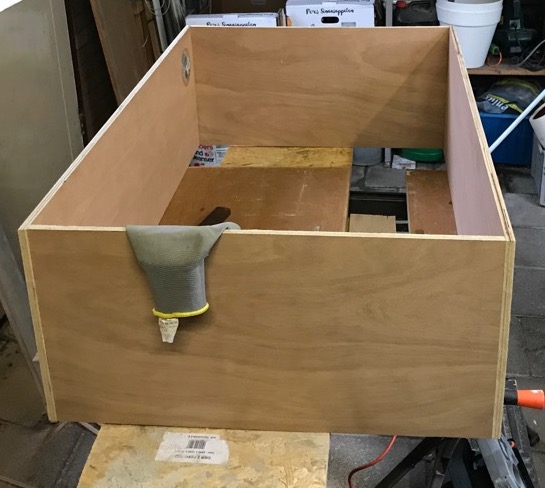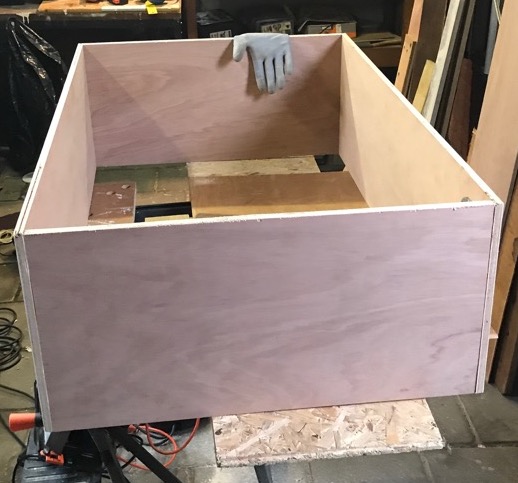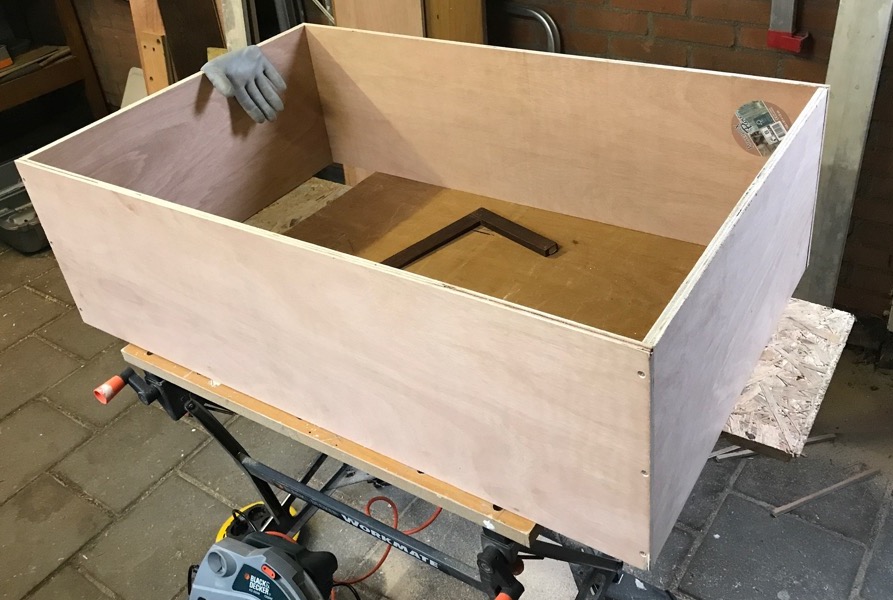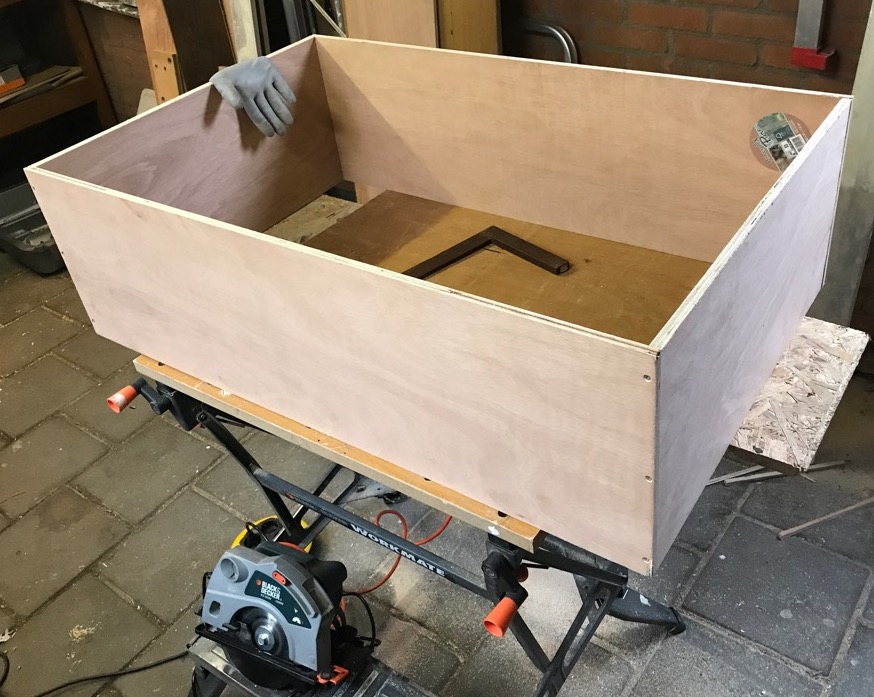 Way to large for my shed. I wouldn't know where to store it.
Second try…
Here is my second attempt at creating the box. I think it much better. It will be more of a challenge to get all the needed tools in there, but
I'll sure try.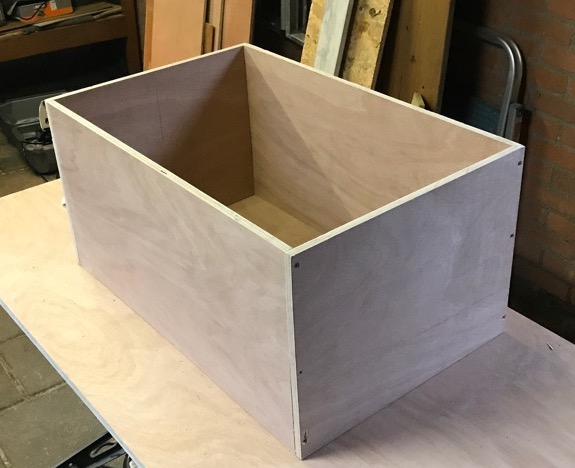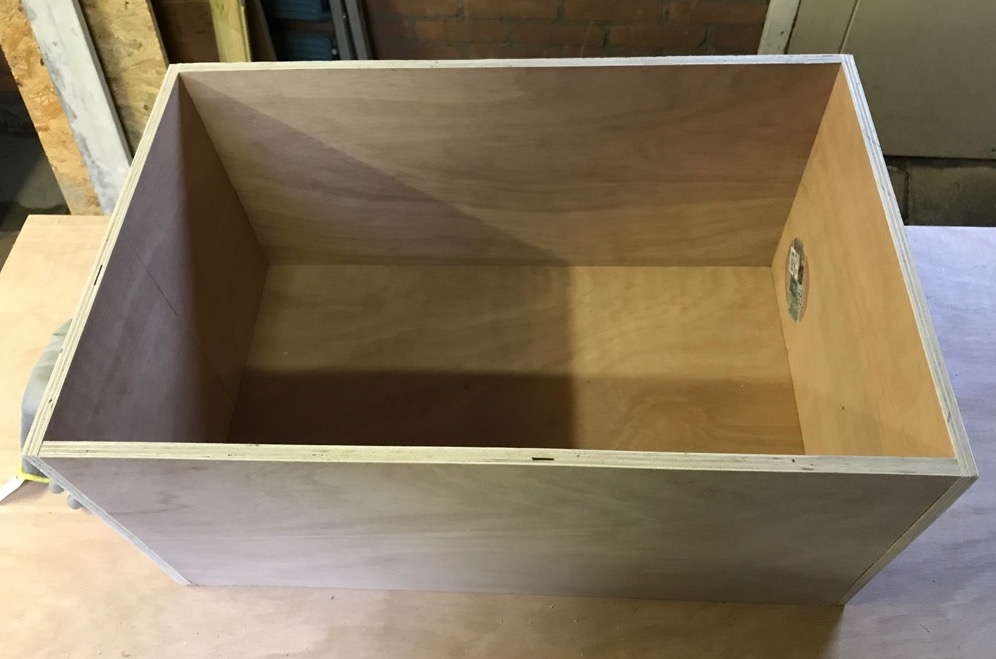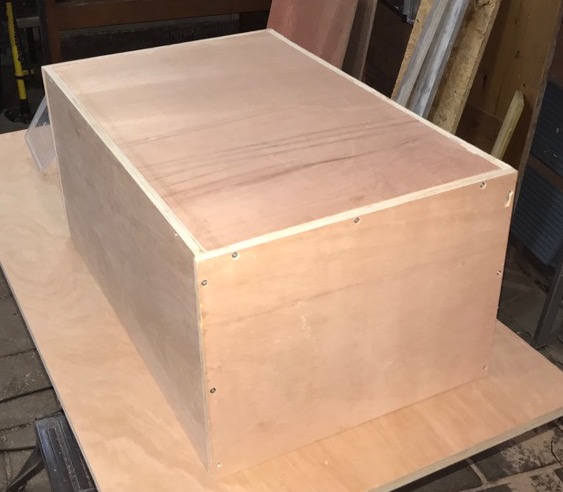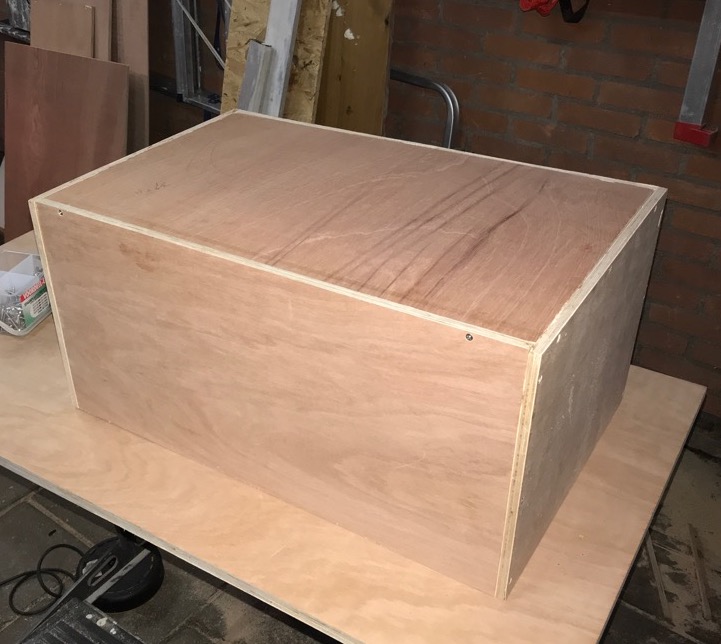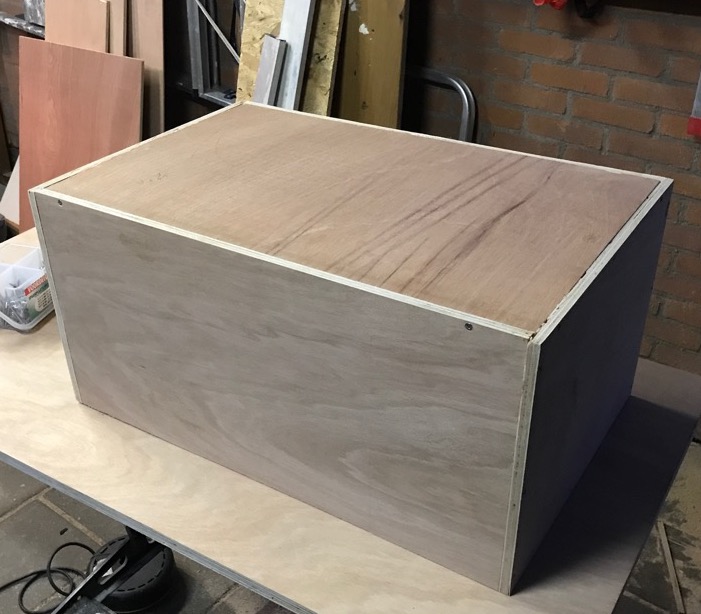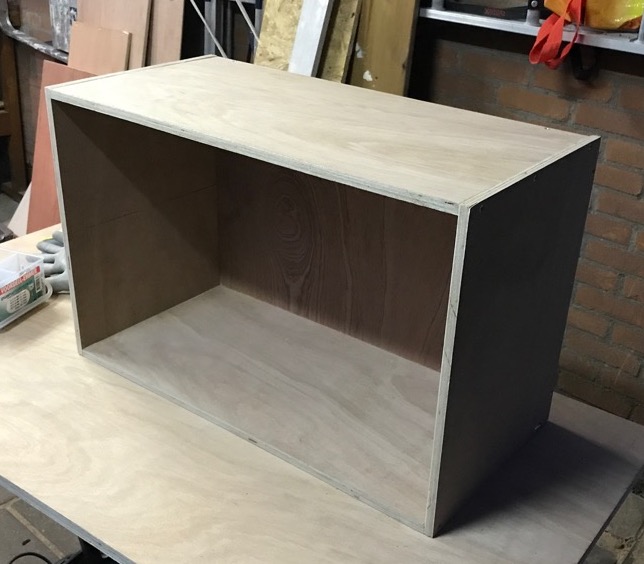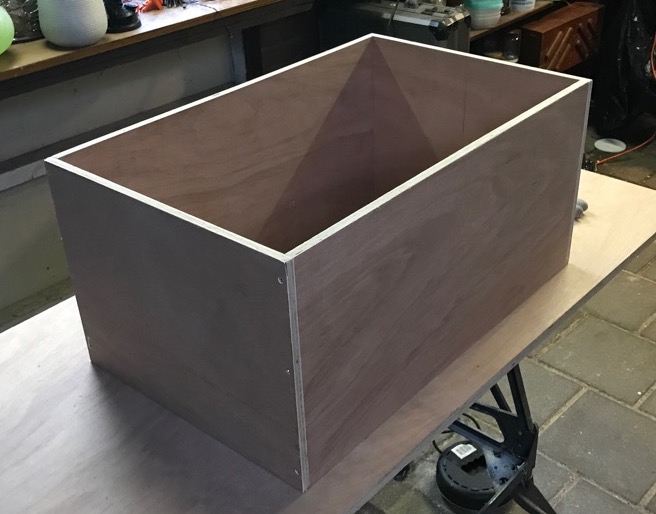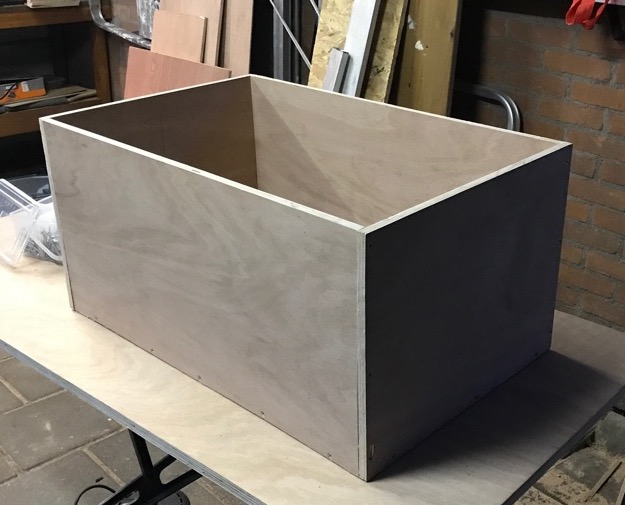 Router
I had forgotten that I broke my router last year. So in order create the 3 in 1 workbench, I needed one.
I also needed one because I actually use it. I didn't want to spent a lot of money on it and it needed to me mountable under the workbench.
I found some versions but they ware about 250 euros and that is way to much for a hobby workbench. So I settled for this one: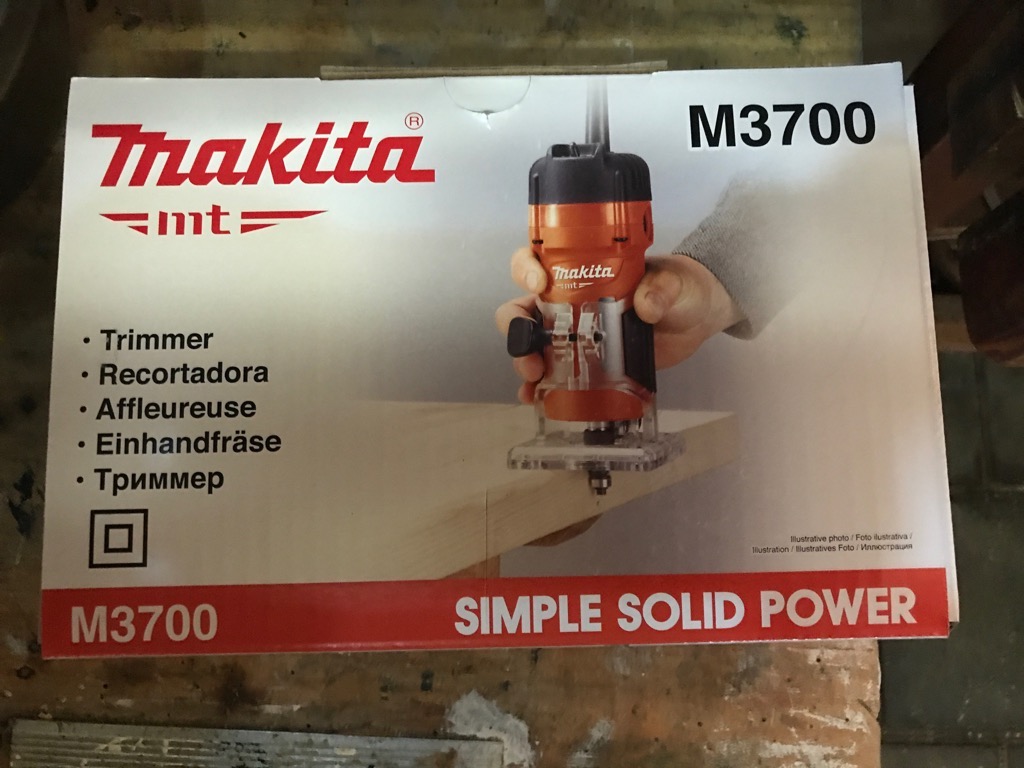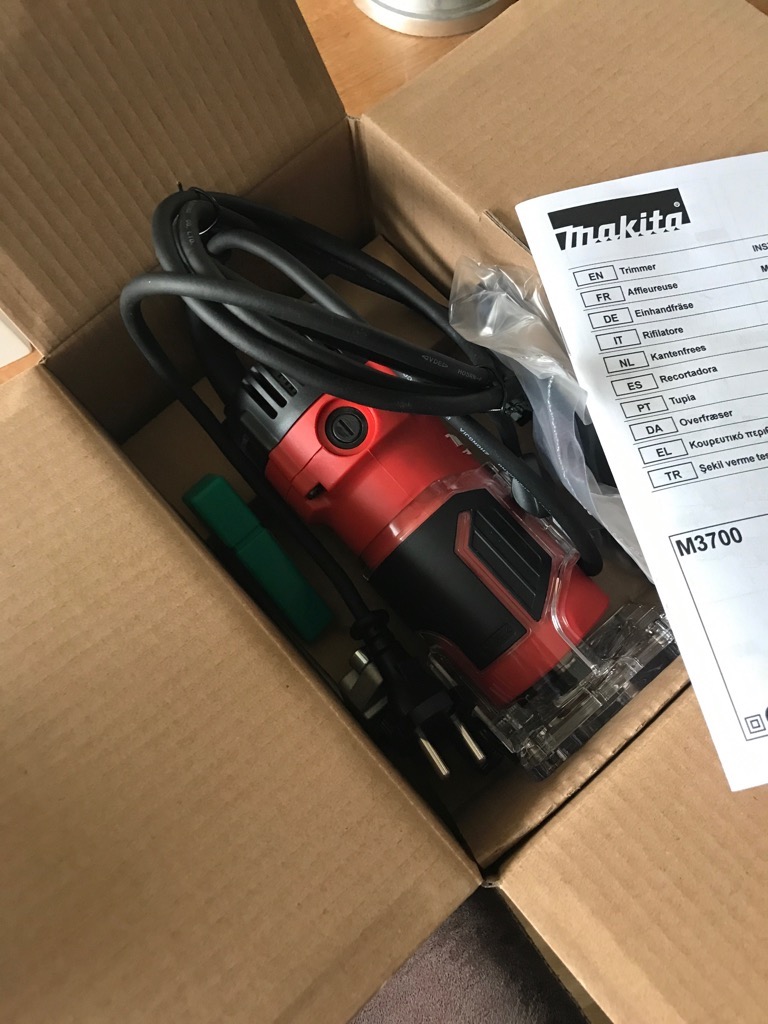 Ordered it on the Internet for about 70 euros and it is a Makita, so no troubles, right? Wrong! I got it in 1 day but I soon noticed that
the shaft diameter is 6mm. I'm not a professional wood worker and not especially knowledgeable about this stuff, so I assumed that
all these tools adhere to a standard. I have beautiful router bits sets from my old router and they are in top condition. The trouble is that
they are 8mm!
Damn! Now I have a router of the right price but the wrong bits. At least I got 1 small bit with the router so I'm not completely helpless 😄.
I went to the store and of course they have them, but to my utter dismay they were about 45 euros a piece. Almost more expensive than the router
itself.
In order to save money and have some fun I decided to get the oldest and cheapest 8mm bit set and improvise!
I took my grinder and did the following with one of the bits.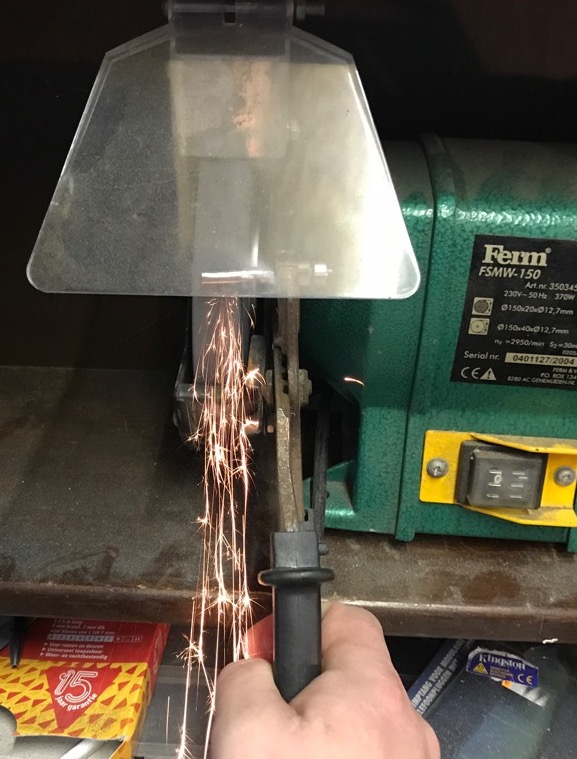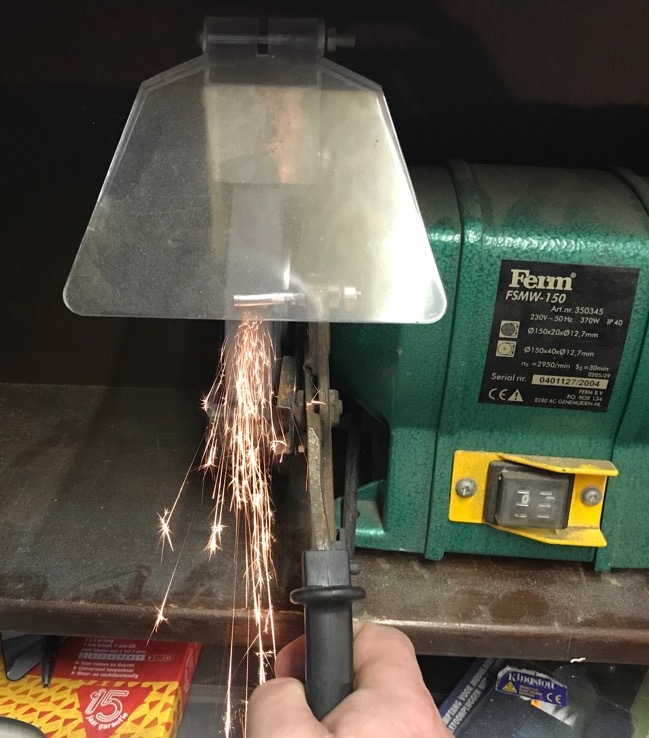 Here I learned something and noticed that grinding with a stationary object against a rotating stone will not make an even 6mm
round shaft. So here is what I came up with…
Two rotating objects grinding against each other. This provided me with 4 more perfectly workable bits and 3 bits to throw away because I
f**ked up 😂 and learned something. Did I say that I love this kind of improvisation? I think I must have…
And I'm not even going to add this router to the table itself, although I might in the future.
Grinder in the box - 1 of 3
I have this ancient Black & Decker drill with only two settings, fast and faster. It works fine and I think it will become a fantastic grinder.
I needed some stuff I mostly had lying around.
Small pieces of wood
Ball bearings, which I got from old roller skate wheels.
Long screw with bolts.
The long screw was actually something I did not have and was very difficult to find in the local DIY stores. I finally found the correct one
but I had to go to 4 stores for it. I had already bought the very long screws you can size yourself, but as I do not have welding tools, I was
leaving this as a last resort.
Here is what I did: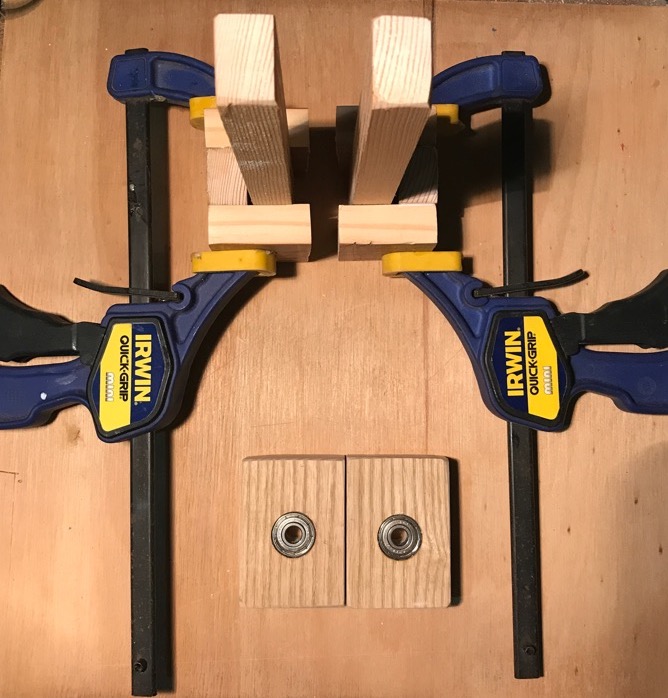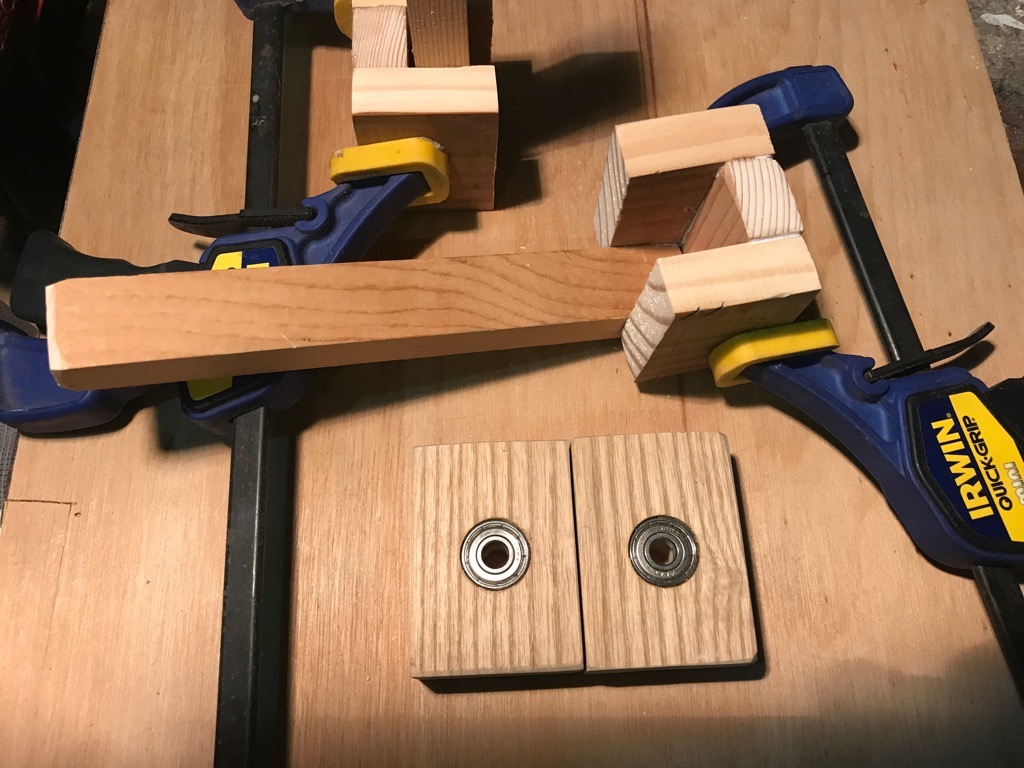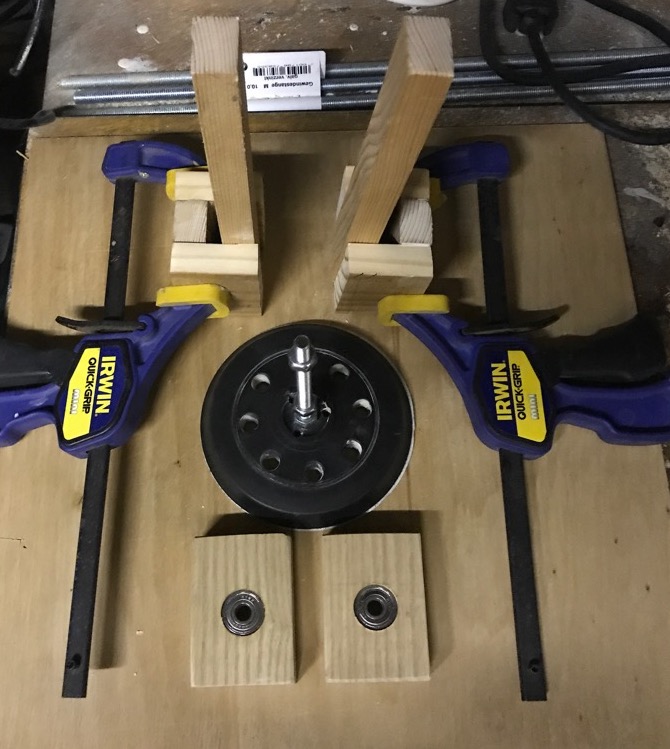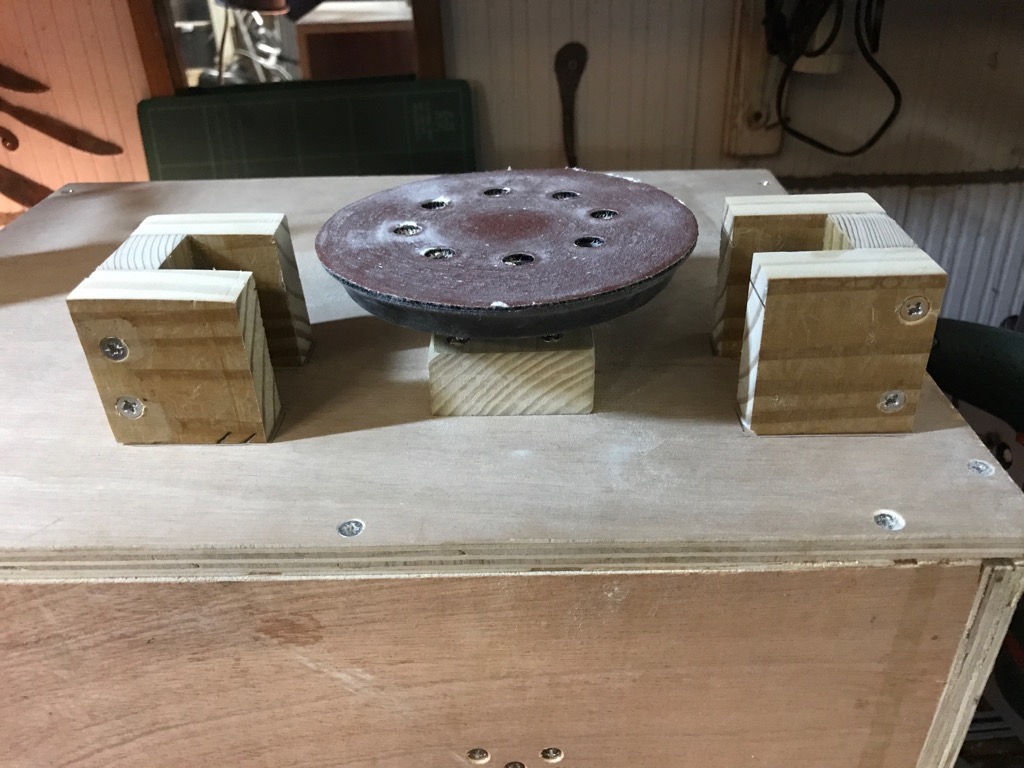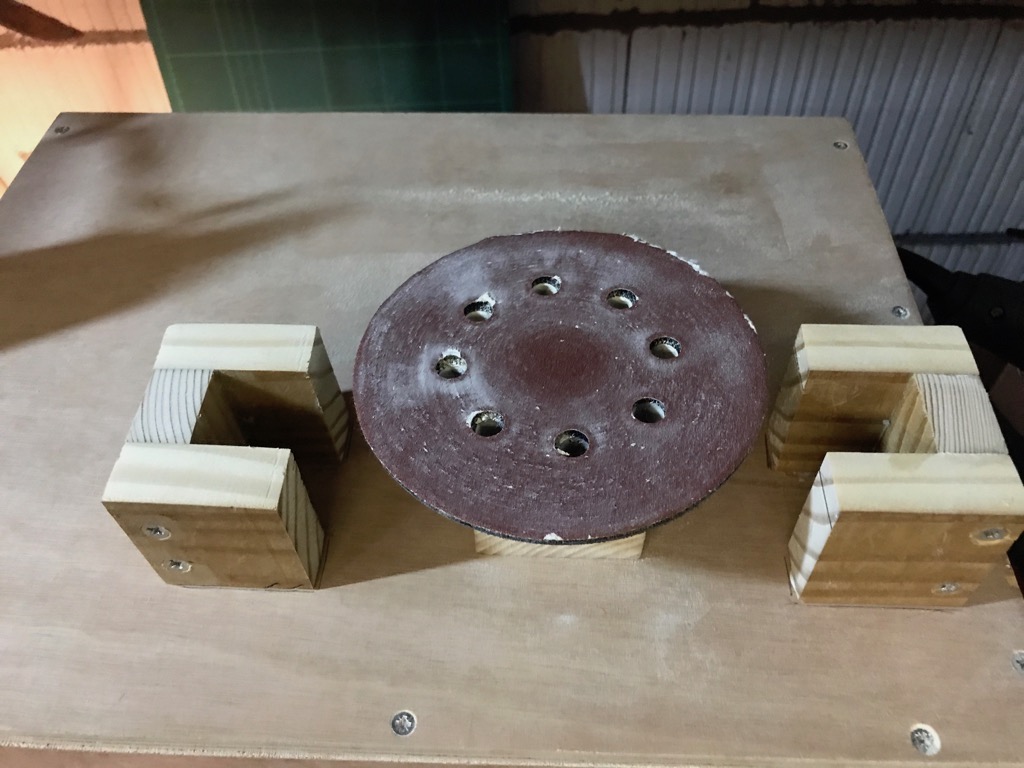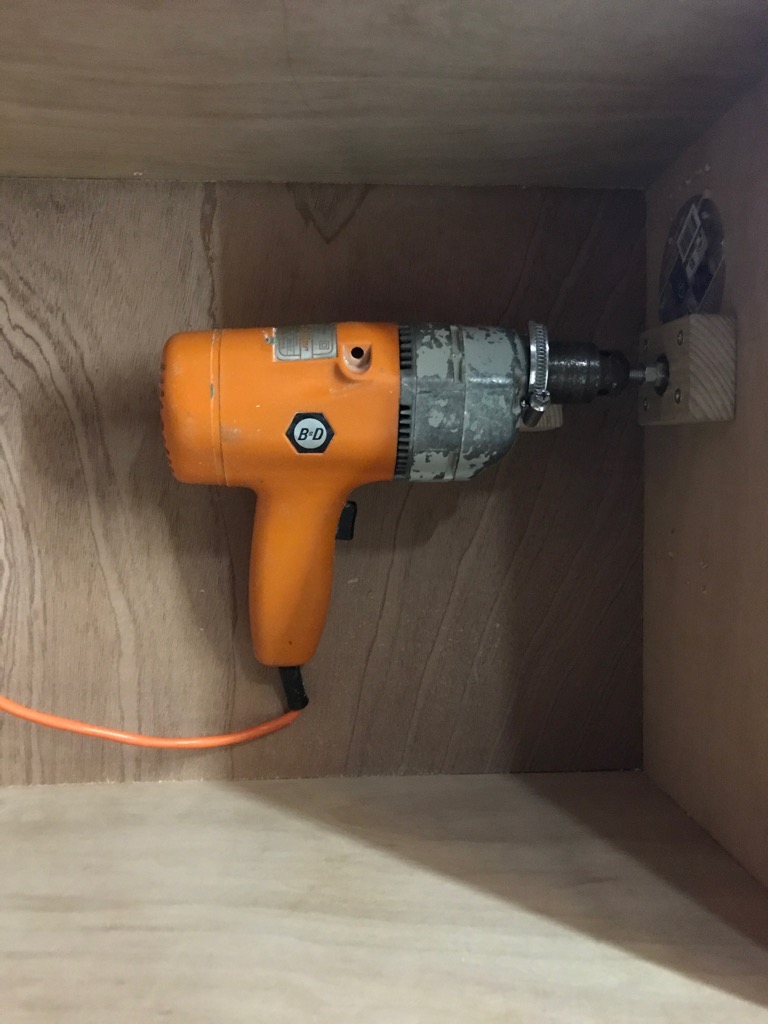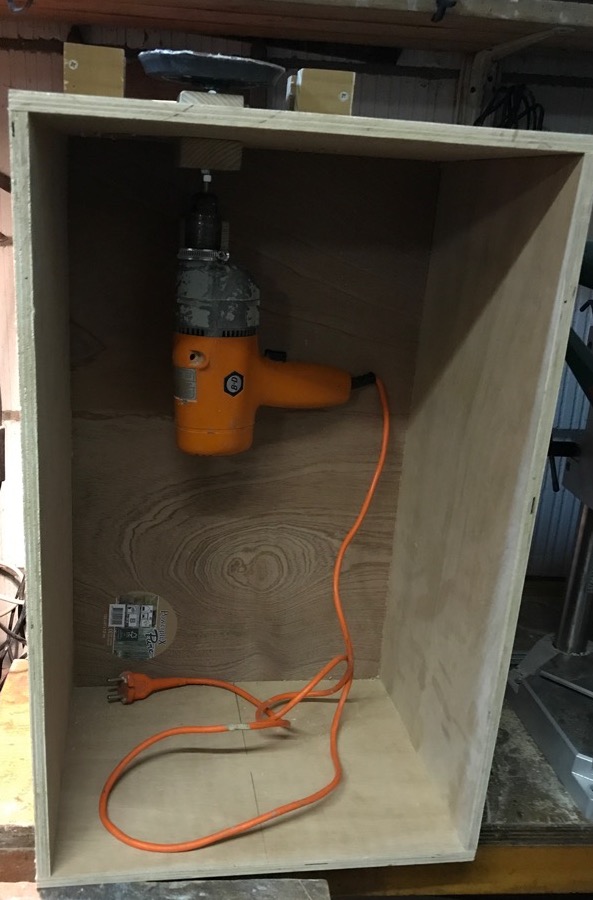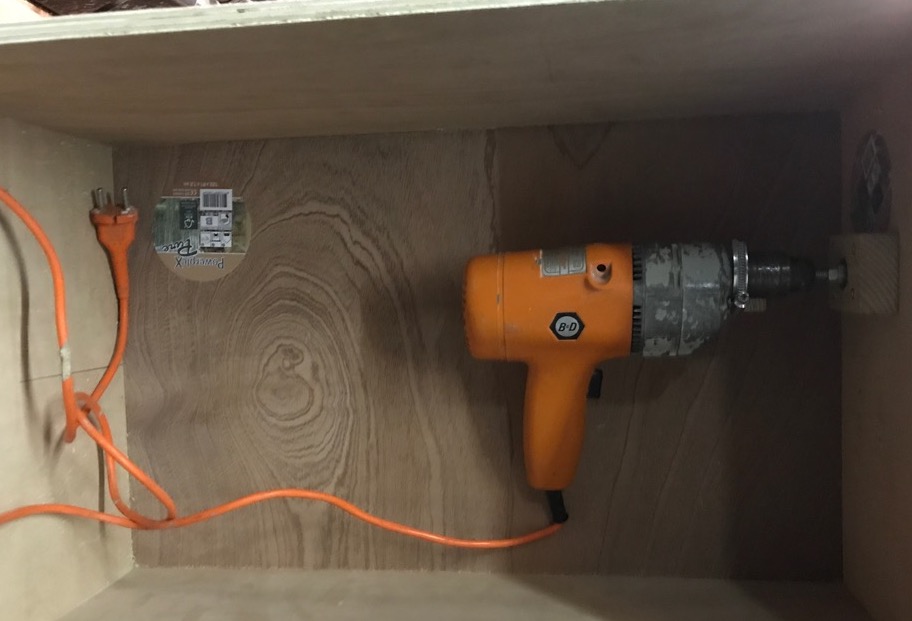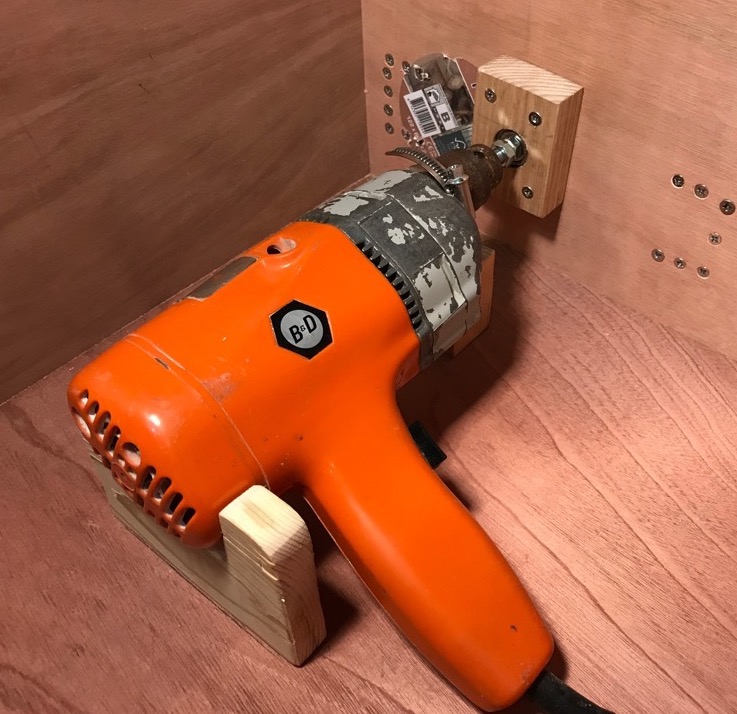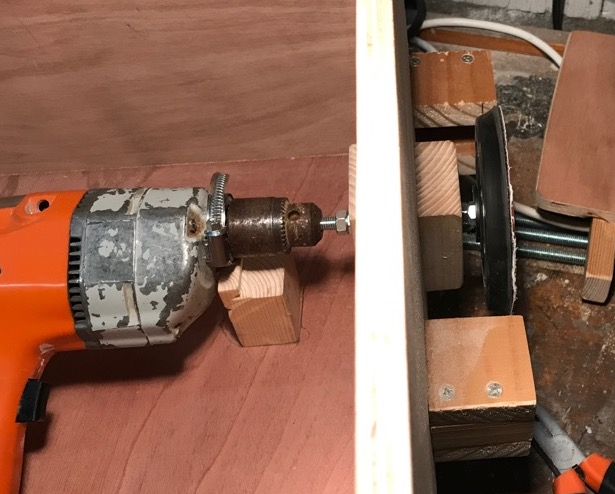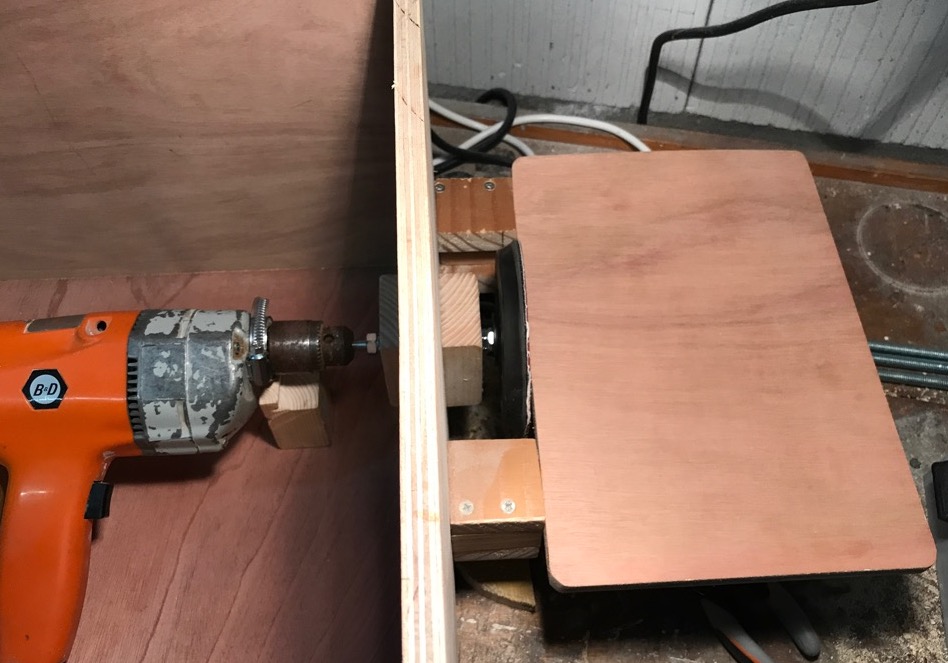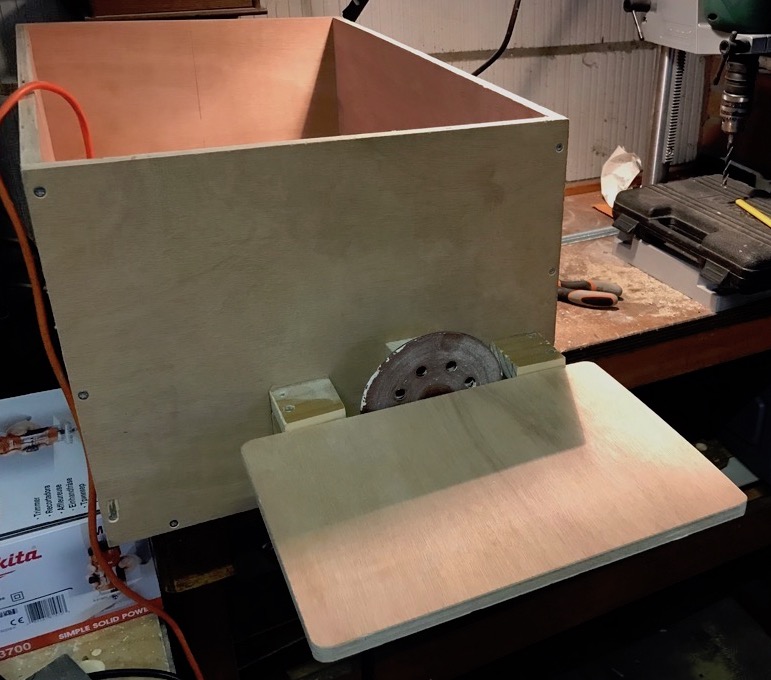 Conclusion part 1
It works great and it took me about a week to create. Not because it actually took that long to make but I only had a couple of hours time
and I had to wait for pieces to dry after gluing. So in small steps I created a 1 in 1 box. Next step will describe the rest…
Happy with step 1 🖖.
2018-02-15 Update
Part 2 is now available…