Tweet
Session abstract
Superheroes protect the peace, save lives, and fight evildoers with their superhuman powers; however, they are not the only ones who have these abilities. Each day developers build highly advanced algorithms, design and code solutions to better humanity, deploy to thousands of servers in seconds, and come up with groundbreaking innovations. In this session join community leaders, unconference disorganizers, open-source standards gurus, and technology visionaries to hear an action-packed keynote to celebrate the developer community and you, a groundbreaker.

Speaker(s)
| Name | Title | Company |
| --- | --- | --- |
| Doug Cutting | Chief Architect | Cloudera |
| Neha Narkhede | Cofounder and CTO | Confluent |
| Charles Nutter | Coleader of JRuby | Independent |
| Graeme Rocher | Creator of Grails | Object Computing |
| Guido van Rossum | Creator of Python | Independent |
| David Blevins | Founder & CEO | Tomitribe |
| Stephen Chin | Director, Oracle Developer Community | Oracle |
| Sebastian Daschner | Developer | Sebastian Daschner - IT-Beratung |
| Simon Maple | Director of Developer Relations | Snyk |
| Heather VanCura | Director | Oracle |
| Johan Vos | CTO | Gluon BVBA |
| Dmytro Vyazelenko | Senior Software Engineer | Canoo Engineering AG |
Session Info
Session type
Track
Keynote Session
My Notes
This keynote promises to be more fun as we are here with a huge Dutch delegation all in aorange NLJug shirts. Oh yeah!!!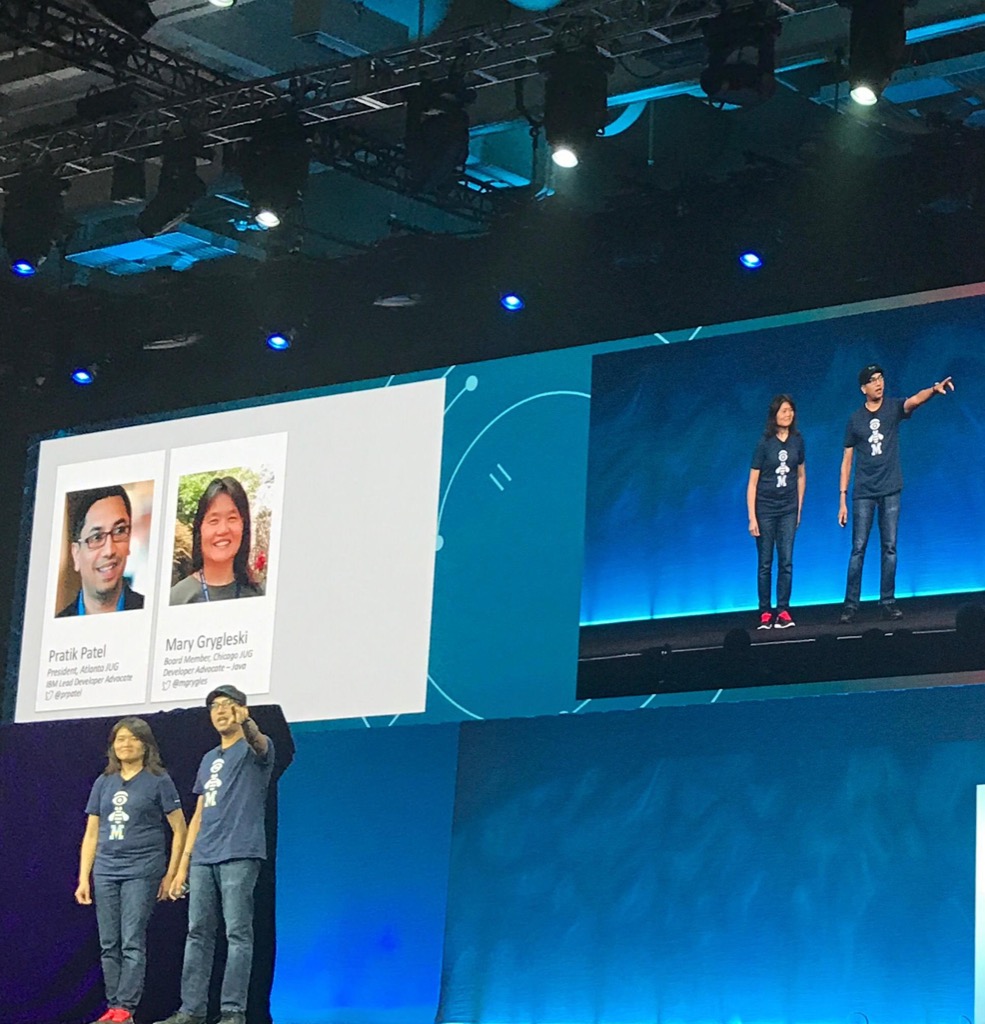 A long promotional speech by IBM
Eclipse Foundation
Is open Source and we knew that already 🤔
Open J9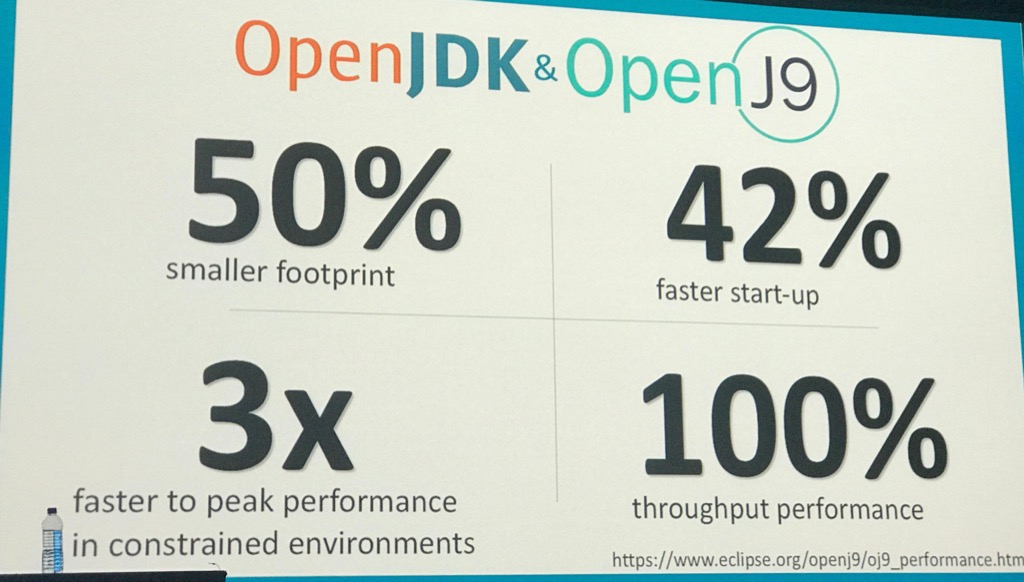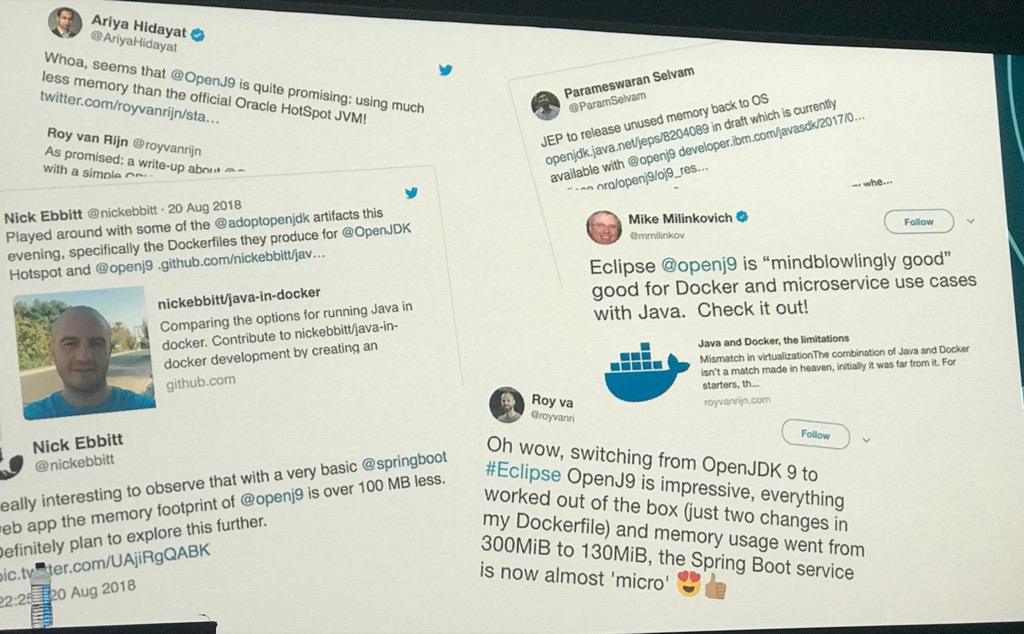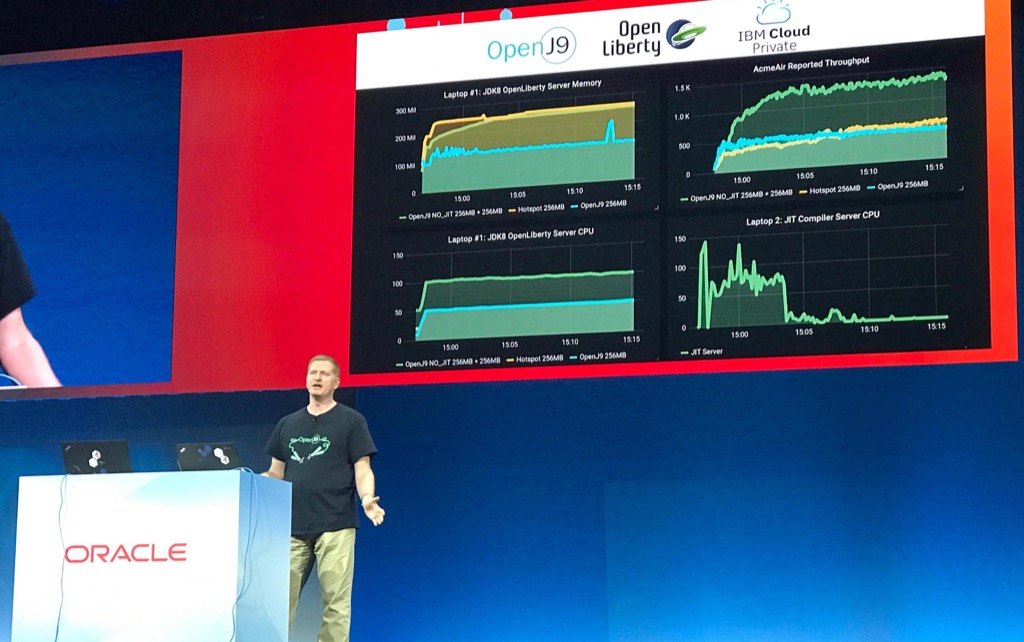 Making a jit compiler independent of the JVM will make it more versatile
AdoptOpenJDK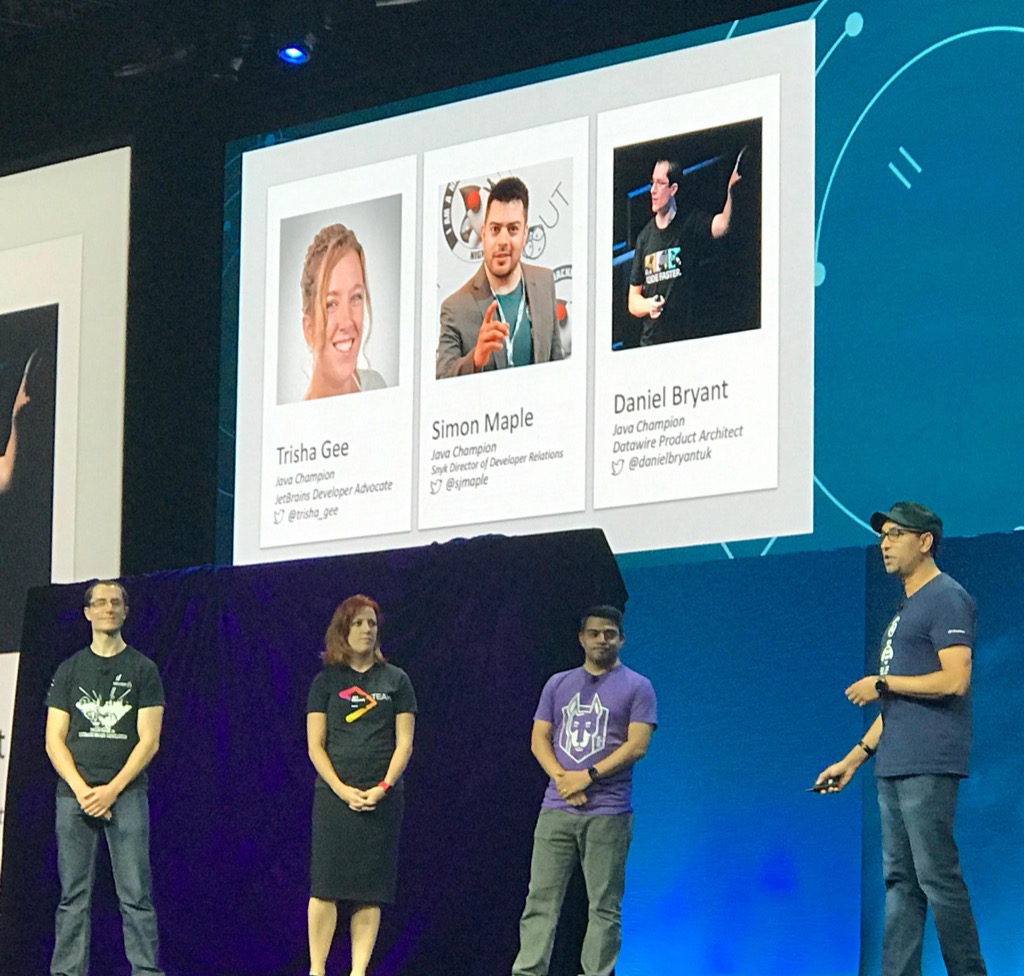 Help to contribute the OpenJDK.
Great project !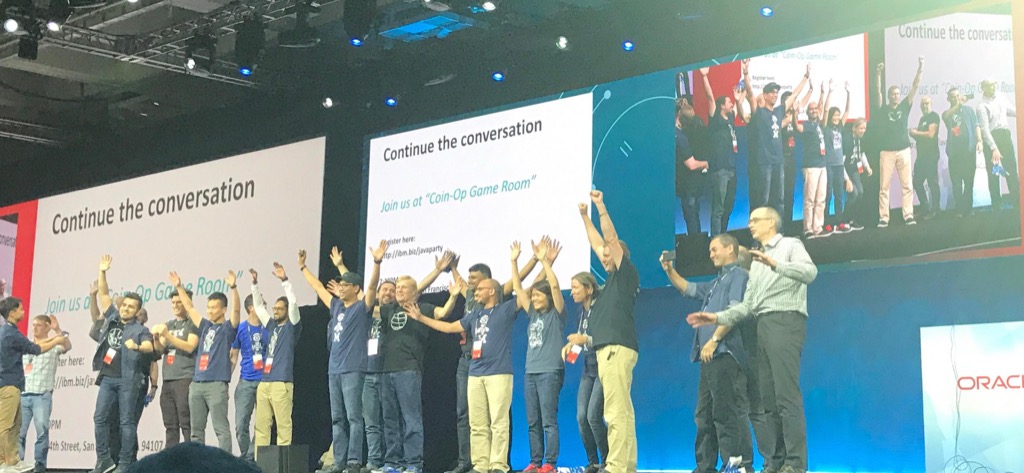 So that was the whole IBM part with some community stuff put in there
The Avengers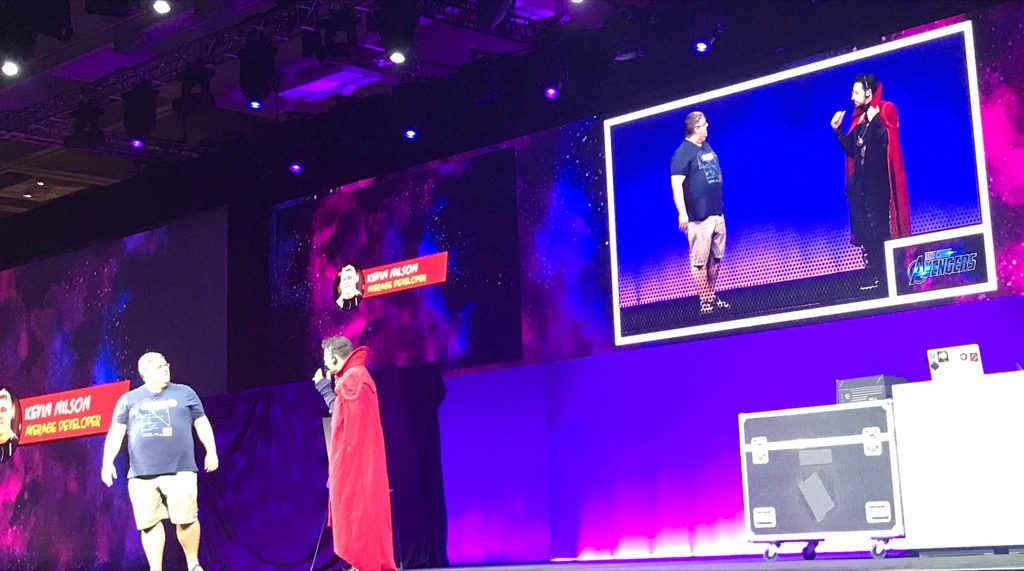 Dr Strange is not incinerated!!! Whaat.
The Dutch were the loudest when called out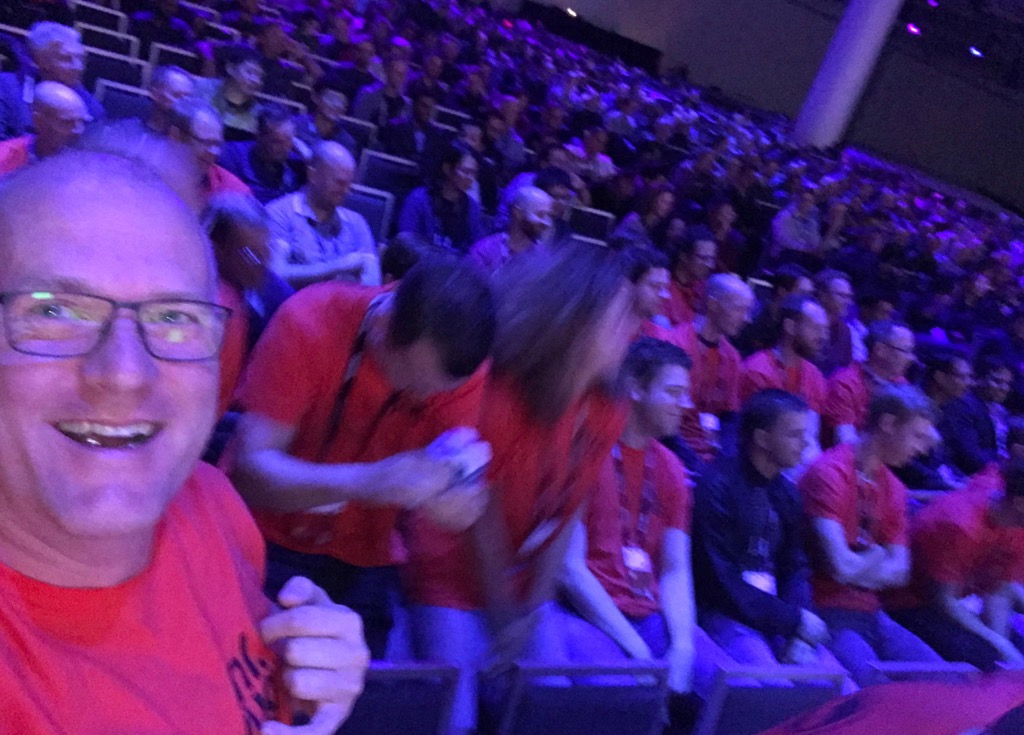 JUG leaders yeah!!!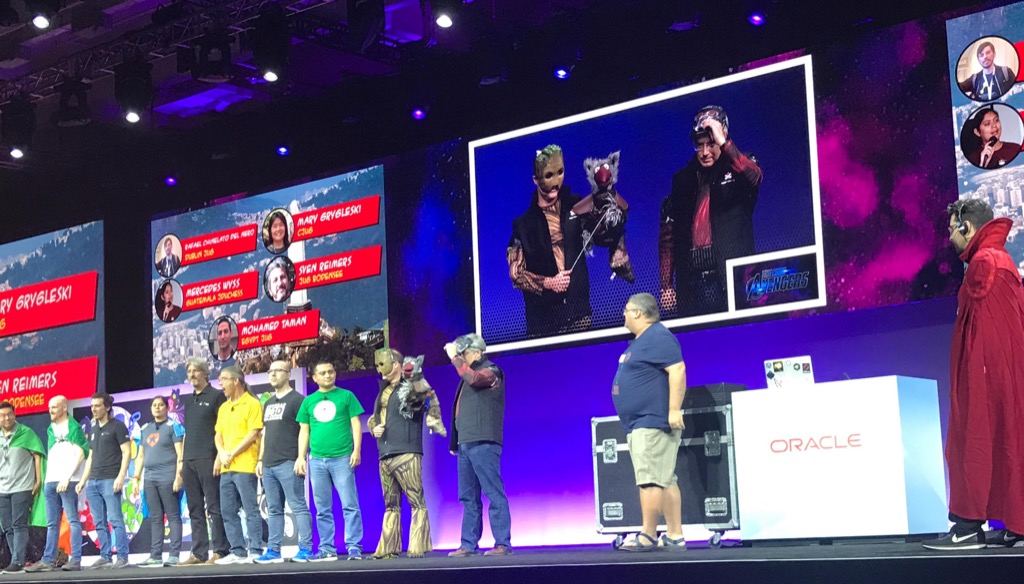 the unconference
anybody who comes is the right person
when it over it is over
We need an STD…. A Stone Transfer Device
This is just unexplainable. You just have to be there 😜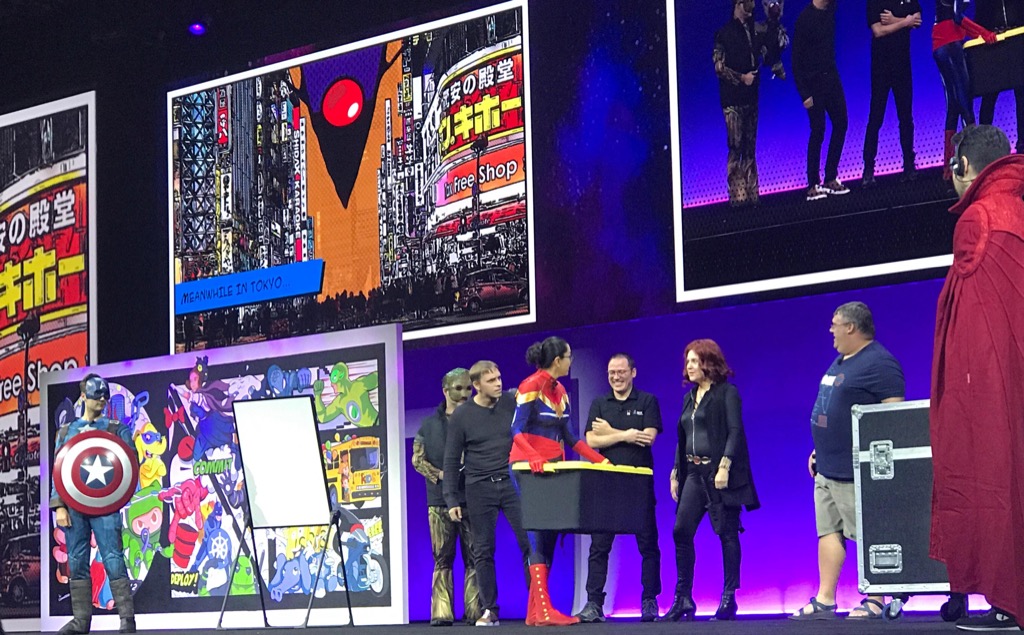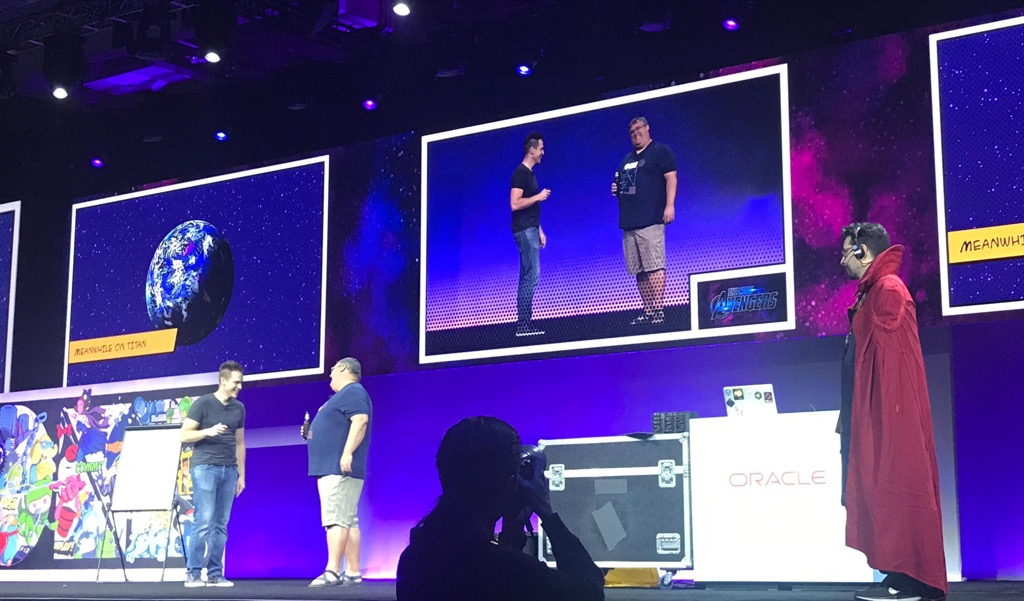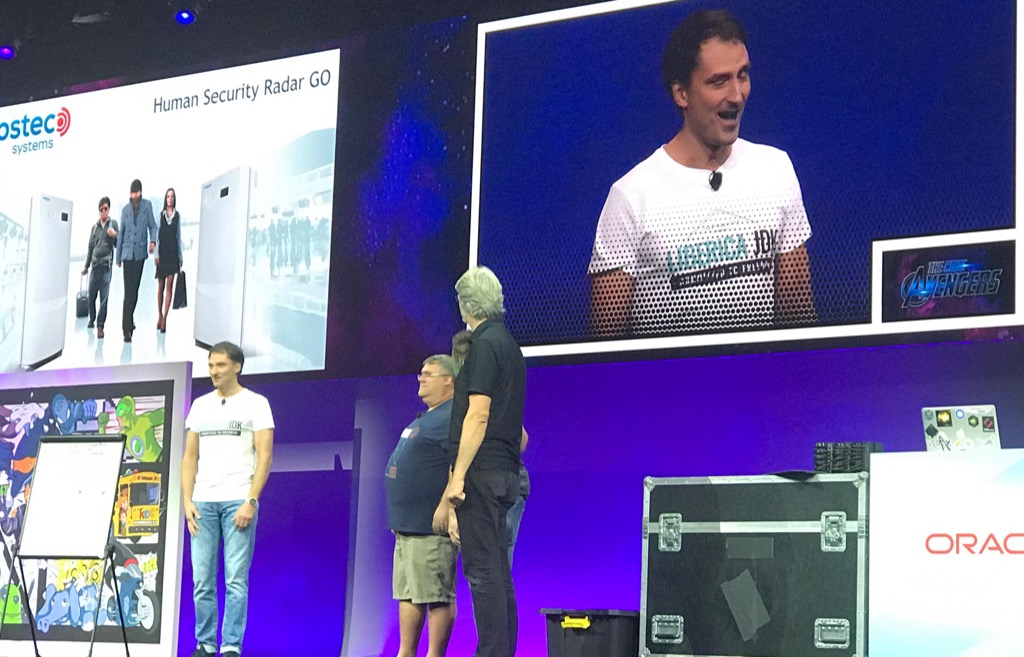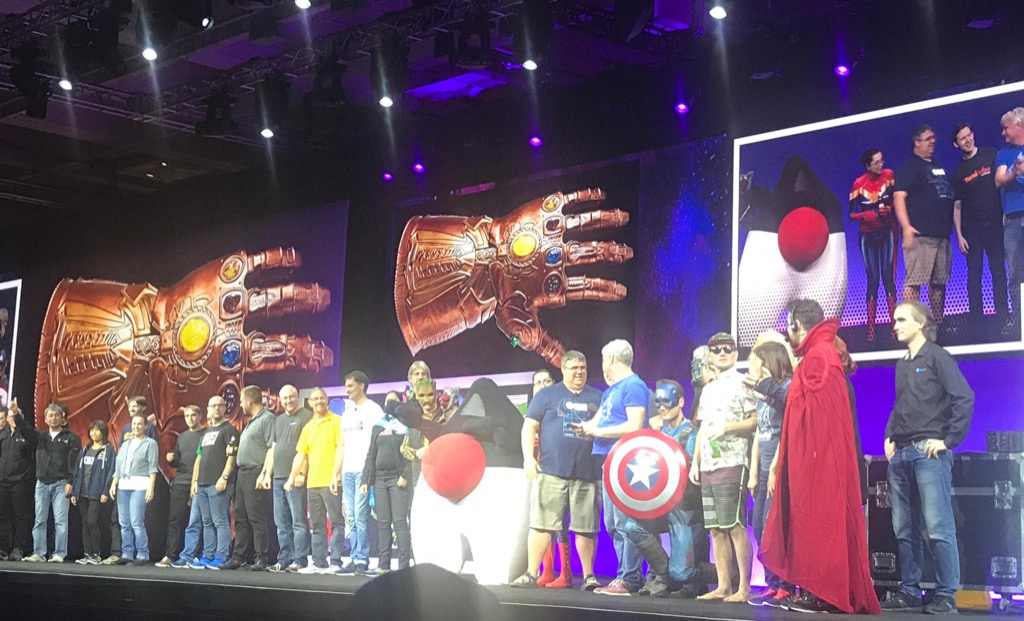 We have saved the world